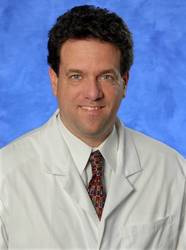 It causes unrelenting pain 24 hours a day. The symptoms generally are a toothache pain -- a chronic, nagging pain as opposed to a sharp pain -- and it's generally located in the groin
Ferndale, WA (Vocus) November 11, 2009
Noted orthopedic surgeon Marc W. Hungerford, M.D. has joined Mercy Medical Center as the 135-year-old downtown hospital's Medical Director of Joint Replacement and Reconstruction, Dr. Thomas Whitten, Chief of Orthopedics at Mercy, has announced.
Dr. Hungerford joins The Orthopedic Specialty Hospital at Mercy after serving as Chair of the Johns Hopkins Division of Orthopedic Surgery at Good Samaritan Hospital.
Dr. Hungerford is one of the few surgeons in the Maryland specially trained to perform the latest minimally invasive single as well as double hip replacement procedures. His specialties include:

Hip, knee, & shoulder arthroscopy
Pelvic osteotomy
Joint replacement
Minimally invasive joint replacement
Joint replacement revision
Treatment of avascular necrosis
A painful disease, avascular necrosis can deteriorate a person's bones and destroy joints, but there are warning signs and ways fix the problem.
"Avascular necrosis is a condition where the bone loses circulation and the area of the bone that loses circulation actually dies," Dr. Hungerford said. "It causes unrelenting pain 24 hours a day. The symptoms generally are a toothache pain -- a chronic, nagging pain as opposed to a sharp pain -- and it's generally located in the groin," he added.
According to Dr. Hungerford, certain bones are more susceptible to avascular necrosis. The femur or ball-and-socket joint of the hip are the most common sites for this disease, followed by the knee, the shoulder and the ankle.
"In this country, the most common causes for this condition are excessive use of alcohol and steroids, and people who have to take steroid medication for various reasons," he said. The treatment for avascular necrosis is often core decompression in the early stages to relieve the pressure in the bone.
Dr. Hungerford noted that people who have groin pain for a long period of time should check with their doctor to rule out any possibility of avascular necrosis.
Dr. Hungerford earned his medical degree at the Vanderbilt School of Medicine. He completed his 4-year orthopedic residence at Johns Hopkins University. He is a member of many medical professional societies including the American Academy of Orthopaedic Surgeons, the American Association of Hip and Knee Surgeons, the National Osteonecrosis Foundation, the Maryland Orthopedic Association and the Southern Orthopedic Association.
Dr. Hungerford has numerous clinical lectures, book chapters and presentations to his credit.
Founded by the Sisters of Mercy, Mercy Medical Center is a 135-year-old, university-affiliated hospital located at 301 St. Paul Place in downtown Baltimore. Mercy is home to the nationally acclaimed Weinberg Center for Women's Health and Medicine under the direction of renowned gynecologic oncologist, Dr. Neil B. Rosenshein. Mercy is scheduled to open the new $400+ million, 18-story, Mary Catherine Bunting Center, a state-of-the-art inpatient medical facility, in 2011.
For more information on Dr. Hungerford, The Orthopedic Specialty Hospital at Mercy, and Mercy Medical Center, visit http://www.mdmercy.com or call 1-800-M.D.-Mercy.
CONTACT:
Dan Collins
410-332-9714
# # #