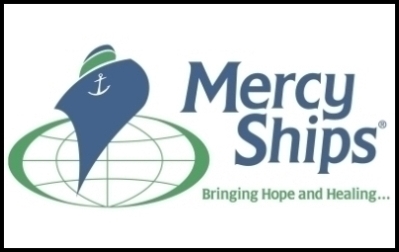 That's what I love about this work. You actually have an opportunity to impact someone for the rest of their life.
Monrovia, Liberia (Vocus) July 2, 2007
While many professionals are busy taking summer holidays, volunteer medical professionals are giving up their summer to live and serve onboard the world's largest non-governmental hospital ship. In exchange for working long hours in the OR treating patients, Mercy Ships volunteers receive no pay -- except the gratefulness of the Liberians they serve.
And that, says ophthalmologist Dr. Glenn Strauss, is reward enough. "In many cases patients have been living with blindness for years. A simple 15 minute procedure not only immediately restores vision, it restores a life," says Strauss. "That's what I love about this work. You actually have an opportunity to impact someone for the rest of their life."
With less than 30 doctors for Liberia's 3.3 million people (1), the nation's health infrastructure was decimated by the lengthy civil war. For the past three years, Mercy Ships has been one of a number of partner charities to come alongside the people of Liberia during their rebuilding process.
As a result, Mercy Ships was recently honored by the visit of Liberian President Ellen Johnson-Sirleaf who welcomed the Africa Mercy to Monrovia.
"Having come through the difficult times of the war, Liberia is now in need of friends who are willing and able to walk with them through this time of rebuilding," stated Mercy Ships Founder/President Don Stephens. "Mercy Ships is ready to be such a friend by providing practical help and encouragement with programs for health, advanced surgery and community development."
The Africa Mercy's first eye patient, 90-year old Suah Paye, who suffered from dense cataracts, literally danced with joy around the surgical suite as her patch was removed. The matriarch of a large family from West-Central Liberia, Suah's family are subsistence farmers, raising just enough to feed themselves with a bit left over to sell in the market.
The Africa Mercy's first child patient was 10-year-old Lisa Moore who was born with a congenital cataract. Lisa's chances of getting an education or contributing to her family when she grows up were slim at best until her life-changing surgery this week.
Over the next three weeks, a 90-minute operation by VVF surgeon Dr. Steve Arrowsmith will transform the lives of 47 women scheduled for a free surgery to repair obstetric fistula. The majority of these women suffer from debilitating incontinence as a result of labor complications due to lack of basic obstetric care. Often rejected by their families, this treatable condition was eliminated in most of the Western world a century ago.
The six state-of-the-art operating theatres onboard effectively double Mercy Ships former surgical capacity. In addition to ophthalmic and VVF surgeries beginning this past week, these ORs will be host to orthopaedic surgeons beginning July 9th followed by plastic surgery in early September and maxillo-facial reconstruction offered later the same month. Ear, nose and throat procedures are slated for October and November. Mercy Ships estimates volunteer surgeons will perform more than 7,000 life-changing surgeries a year onboard.
Mercy Ships is the leader in using hospital ships to deliver free world-class health care services to the forgotten poor. Founded in 1978 by Don and Deyon Stephens, Mercy Ships brings hope and healing to the poor in developing nations. The Mercy Ships crew is made up of volunteer professionals from around the world. Doctors, dentists, nurses, community developers, teachers, cooks, seamen, engineers, and many others donate their time and skills to the effort. Mercy Ships has performed more than 1.7 million services, with a value of $670 million US and directly benefited over 1.9 million people.
The story of Mercy Ships is told in Ships of Mercy, published by Thomas Nelson US and is available at: http://www.shipsofmercy.org.
Broadcast quality video clips, hi-res photos and audio clips are available for download at http://www.mercyshipsnewsroom.org upon registration.
FOR FURTHER INFORMATION CONTACT:
MERCY SHIPS
Diane Rickard
Director Media Relations
Mercy Ships International Operations
UK Tel: 44 1438 727 800 Email: rickardd @ mercyships.org http://www.mercyships.org
1. WHO - http://www.who.int/countries/lbr/en/
# # #