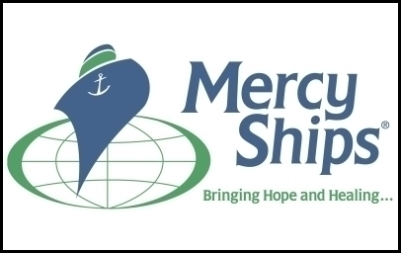 Garden Valley, TX (Vocus) April 26, 2007
Virginia Lind, LUTCF, ChFC, of Fort Walton Beach, FL, delivered a $15,000 grant this week from the MDRT Foundation to Mercy Ships. Lind, of Midland National Life and a 13-year MDRT member, is an active supporter of Mercy Ships and nominated and endorsed the grant application. The MDRT Foundation grant will support the Mercy Ships New Steps program in Sierra Leone, West Africa.
In 2007, the MDRT Foundation will award more than $1 million in grants to over 100 charities. Representing the MDRT Foundation, Lind presented this grant to Mercy Ships at a reception at their East Texas International Operations Center, celebrating the launch of the Africa Mercy and the unveiling of a painting by renowned European artist Rosa Branson.
The MDRT Foundation, created in 1959, provides members with a means to give back to their communities. To date the Foundation has donated $17.6 million in 63 countries around the world and all 50 U.S. states. The majority of these funds were raised by MDRT members.
The MDRT Foundation is the philanthropic arm of the Million Dollar Round Table, The Premier Association of Financial Professionals. MDRT is an international, independent association of more than 35,000, or less than 1 percent, of some of the world's best life insurance and financial services professionals from 476 companies and 76 nations and territories. MDRT membership is recognized internationally as the standard of sales excellence in the life insurance and financial services business.
Mercy Ships is the leader in using hospital ships to deliver free world-class health care services to the poor. Founded in 1978 by Don and Deyon Stephens, Mercy Ships brings hope and healing to the forgotten poor. The newest ship in the fleet is the Africa Mercy, due to sail to Liberia, West Africa for her initial field service next month.
The story of Mercy Ships is told in Ships of Mercy, published by Thomas Nelson and is available at: http://www.shipsofmercy.org.
For further information, contact:
Mercy Ships
David O'Connor, CFRE
Foundations Manager
Phone: (903) 939-7000
E-mail: oconnord @ mercyships.org
Web site: http://www.mercyships.org
MDRT
Lauren Tolan
Programs Coordinator
Phone: (847) 692-6378
E-mail: ltolan @ mdrt.org
Web site: http://www.mdrtfoundation.org
###