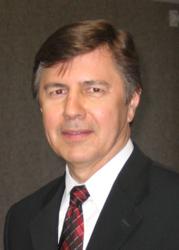 We wanted a site that offered extensive information and also communicated our unique style of doing business.
Louisville, KY (PRWEB) March 05, 2012
American Fortune CEO, Brian Mazar, today announced the launch of the new American Fortune website. "We are thrilled with the design and the content of this site and hope those that wish to buy or sell a business will find it a quality resource," states Mazar.
The new site focuses on three needs that are at the core of services American Fortune provides: valuations for businesses, planning an owners exit from their business and selling a business successfully. "We wanted a site that offered extensive information and also communicated our unique style of doing business. American Fortune's approach to selling a business differs significantly from most Mergers & Acquisitions advisors and our site does a nice job of clearly illustrating the differences," adds Mazar.
In the sale of a business, the standard industry approach favors buyers, which makes it buy-side driven. American Fortune's unique process that is sell-side driven. By focusing on the seller, there are unique strategic advantages which result in improved confidentiality, higher selling prices, and outstanding terms for the clients. And this new website is full of information which illustrates the American Fortune difference.
The Mergers & Acquisitions section of the website is broken-down into two sections: information for buyers and information for sellers. In these sections one can find helpful information including: the top four steps to take before placing your business up for sale, itemized lists of what American Fortune will do to help a selling client as well as a buying client, and a description of how the company attracts buyers.
In the exit planning section, American Fortune explains what a growth and exit plan is as well as why it is needed. It notes what a high-quality exit plan includes and provides information on how a good growth and exit plan can increase the value of a business.
The business valuation section of the website helps visitors understand why a valuation is needed, how they are valued and provides a section near the bottom that helps a user determine what type of business valuation is right for them. It also offers some sample summary valuations.
A truly unique part of the site is the For Sale By Owner section. Considering that American Fortune's focus is the selling and buying of businesses, it's refreshing to see and entire section of the company website focused on providing direction and advice for those wishing to "go it alone." Two tools are available in this section—one that helps determine what a business is worth and one that helps evaluate whether a business is ready to go to market.
The new website provides many helpful tools for the visitor, including white papers, educational articles and videos, sample valuations and proprietary salability feedback report which gives a seller a quick grade on how their business would sell under present circumstances.
American Fortune Mergers & Acquisitions, LLC is a nation-wide firm that provides services in the areas of growth-to-exit planning, mergers and acquisitions and business valuations for businesses with revenues between $3 million and $100 million. American Fortune was founded by industry veteran Brian S. Mazar who developed a unique buying process that is sell-side driven. Due to this process, American Fortune successfully sells their businesses at an average of 98% their listed price.