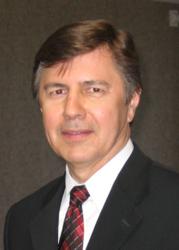 Unfortunately, if the future is not planned for, the business is sure to go under when the owner leaves."
Louisville, KY (PRWEB) July 05, 2012
American Fortune Mergers and Acquisitions released today its own take on common business owner sentiments regarding planning for the future. "Whether we plan for it or not, the future is coming," states company CEO, Brian Mazar. "Business owners can do one of two things about it: take charge and plan for it or ignore it and let it bulldoze over them."
The unfortunate part, according to Mazar, is how many owners are so caught-up in the daily operations of their business that they don't carve-out the time to ensure their business is a lasting one. "It's rarely, if ever, done on purpose," shares Mazar. "Unfortunately, if the future is not planned for, the business is sure to go under when the owner leaves." And this, of course, is disastrous for families who intend their business to fund their retirement.
The easiest way to learn what type of owner you are and then begin going about corrections is to identify yourself as either an "I'll worry about it later" person or an "I'm looking ten steps ahead" person.
What follows are the top statements one would make if they are an "I'm looking ten steps ahead" strategist with their business.
"I can prove how much my business is worth." Owners who regularly update a Certified Business Valuation keep their focus on the pulse of productivity and efficiency. Business Valuations expose sensitive spots where cash flow is falling through the cracks. Knowing a business's short-comings gives a company the opportunity to fix them.
"I have reviewed or compiled financial statements provided by my CPA." Yes, indeed, QuickBooks and such programs are helpful, but limited in their capabilities. A CPA provides guidance and an unbiased paper trail that keeps the company accountable. Make sure the business maintains the last 3-5 years of reviewed financials.
"I know exactly who will take over my business if I am incapacitated tomorrow." Life happens. Divorce, emergencies, illnesses, and death. Wise business owners acknowledge this and prepare their organization for the unexpected. The prepared business owner knows exactly what will happen to their business, who will be in charge, and how changes will be handled.
"I make my own decisions, but I rely on professionals to show me my choices." Surround leadership with a great accountant, merger & acquisition advisor, financial adviser, attorney, etc. and be mindful of the difference between a good and a great professional. A good professional will state what could happen as a result of certain scenarios. A great professional will point out several options, note their consequences and state the things that are hard to accept.
Like mentioned at the beginning of this release, many business owners are so busy that they either forget or perpetually postpone planning ahead. These owners adopt the "I'll worry about it later" strategy with their business. Below is some of their thinking.
"I think I know how much my business is worth." A potential buyer will ask questions until they know what the business is worth. Don't wait for a firing squad to answer these questions. Know them in advance and have them documented in a certified third-party business valuation.
"Profit & Loss statements are printed off of my bookkeeping software." P&L statements from standard software programs won't maximize your bottom line. The sooner a CPA is involved the quicker a company's value increases.
"I don't need a Succession or Exit Plan." Ahhh…the immortal owner. They will never die; therefore there's no need for a succession plan. We meet the spouse of this "immortal owner" when they approach us to sell the business after the owner has a serious illness or died and the company has lost significant value. Don't do this to your loved ones. Plan ahead.
"I won't do anything unless my accountant gives the go-ahead." If the company's advisors are making decisions, fire them. There are too many overly-paid naysayers who will find problems in any scenario. Everything carries a risk. Find someone who will explain the risks and rewards to you in a real and unemotional way.
For those who work with an owner that "plans for the future," congratulations. The business is on track and leadership is thinking about the right things. If, however, the "I'll worry about it later" strategy is more commonly mentioned in the workplace, work needs to be done. But, take heart that it is never too late to better position the company for the future.
American Fortune Mergers and Acquisitions, LLC is a nation-wide firm that provides services in the areas of growth-to-exit planning, mergers and acquisitions and business valuations for businesses with revenues between $3 million and $100 million. American Fortune was founded by industry veteran Brian S. Mazar who developed a unique process that is sell-side driven. This process makes American Fortune different from most merger & acquisitions firms.
Advisors at American Fortune are not business brokers, they do not represent both sides of a deal and they refuse to follow industry standards just "because." Their results are different too. Those who sell a business through American Fortune receive better terms, higher selling prices and a true advocate when they sell a business. Due to this, American Fortune successfully sells their businesses at an average of 98% of the listed price.