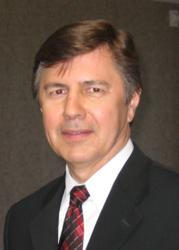 If we raise awareness about succession planning while our youth are still in school, we lay the groundwork for more pro-active business owners of the future.
Louisville, KY (PRWEB) August 22, 2012
Business owners from around the country recently participated in a survey conducted by MBA students at the University of Louisville. Their focus: exit and succession planning. The following are results from their survey as well as thoughts from American Fortune Mergers and Acquisitions Managing Partner, Brian Mazar.
The majority of the surveyed businesses owners ran small businesses. Sixty eight percent had annual revenues of $5 million annually or less, 68% of them had a staff of 25 or less and 66% of the owners ran family-owned operations. The majority of businesses surveyed have been in existence for 20+ years. Forty three percent of business owners stated they were 50-60 years in age.
When asked whether their business would run smoothly if they departed their company in one month, half of these owners answered "No." This is concerning, especially when the majority of owners are over the age of fifty. An obvious follow-up question to such results would be why? Is it because they don't have an exit or succession plan? Are they the primarily individual managing all the essential functions of the business? If the survey had asked whether the business owners have a succession plan in place, we could lay rest to the ambiguity surrounding why many owners lack such confidence. But, unfortunately, the survey did not. "I am disappointed this question was overlooked," stated Mazar. "It's a baseline question that makes all the other information helpful."
There were also several typed-in answers to this departure question. These included: "What is exit/succession planning? My guess, (I'm) too young for it to be a concern," "Too young," and "Too far off." While youth can be an advantage when starting a business, it is irresponsible for these owners to think all will be well until they are older. "Of course," Mazar shares, "you have to prioritize things. When you begin a business you have little-to-no time for exit/succession planning. But, once your company finds its rhythm, such planning can not only prepare a business for the unexpected, it can also be essential in charting a clear course for your company's growth."
The majority of these owners also felt it would take three to five years of planning before their business could transition successfully to a new owner. Further statistical information that supports the need to know how many owners have an exit or succession plan in place.
The survey did, however, provide information that merger and acquisition advisors will find helpful. When asked who's professional advice you would take into consideration when making exit/succession plan decisions, owners noted the following individuals most frequently: accountants, lawyers, other business owners, and business consultants – in that order. Mazar wasn't surprised by these results. "This has always been the case. What typically happens though, is those lawyers and accountants hang-up with their client and immediately call me. They've got the knowledge to handle legal and financial matters, but they admittedly lack business market knowledge and up-to-date information on economic factors that regularly effect valuations and negotiations, so we often work together on selling a business."
Regardless of the survey results, it is encouraging to see business programs focusing on succession planning. While the survey results leave many questions unanswered, Mazar commends the effort. "I applaud the University of Louisville MBA program for making this a focus," he states. "If we raise awareness about succession planning while our youth are still in school, we lay the groundwork for more pro-active business owners of the future."
American Fortune Mergers and Acquisitions, LLC is a nation-wide firm that provides services in the areas of growth-to-exit planning, mergers and acquisitions and business valuations for businesses with revenues between $3 million and $100 million. American Fortune was founded by industry veteran Brian S. Mazar who developed a unique process that is sell-side driven. This process makes American Fortune different from most merger & acquisitions firms.
Advisors at American Fortune are not business brokers, they do not represent both sides of a deal and they refuse to follow industry standards just "because." Their results are different too. Those who sell a business through American Fortune receive better terms, higher selling prices and a true advocate when they sell a business. Due to this, American Fortune successfully sells their businesses at an average of 98% of the listed price.