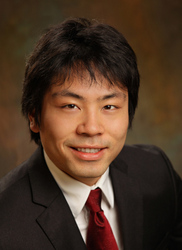 Tomoki has done a great job assisting software companies in achieving their liquidity objectives
Bothell, WA (Vocus) May 27, 2010
Corum Group Ltd., the global leader in Software mergers & acquisitions, announces the promotion of Tomoki Yasuda to the position of Senior Analyst in its US Headquarters research group.
"Tomoki has done a great job assisting software companies in achieving their liquidity objectives," said Dougan Milne, Director of Research at Corum Group. "His particular expertise in the consumer software and mobility space have been a tremendous asset in aiding Corum with client transactions in these markets." Milne also noted that every month hundreds of software entrepreneurs and other executives attend the Corum Tech M&A Webinar that includes Yasuda's presentation of M&A market trends at both the public and private technology company levels.
"Tomoki understands the software M&A market and its environment in a depth and scope that makes him a great asset to Corum and its clients, and a dependable and enjoyable colleague on our team. We are very pleased to see the success from the greater responsibilities he has taken on," added Milne.
Yasuda joined Corum Group in 2008 as an Analyst, operating Corum's advanced buyer research systems and conducting market analysis on companies, economy, and valuations as part of Corum's unique Corum's mergers and acquisition process. Prior to this, he served at CTED (Community, Trade and Economic Development) of Washington State in business development where he specialized in the life sciences industry exports, connecting business in Japan to Washington State companies, particularly for life science technology, including a variety of medical products. At CTED he also translated business documents and researched market trends in the US and Japan. Yasuda earned his baccalaureate from the University of Washington with a double major in International Studies and Economics.
About Corum Group - Headquartered in Seattle, Washington, for nearly 25 years Corum Group has raised the standard of success for merger and acquisition services to software and related technology companies. Corum has completed over $6 billion in M&A transactions spanning six continents, leads the tech industry with its popular M&A training conferences, publishes financial and other software M&A research, and sponsors a monthly webcast update on the tech mergers and acquisitions marketplace.
At Corum, each M&A advisor is an experienced former technology company CEO. Supported by the industry's leading researchers, writers and valuators, such as the recently promoted Tomoki Yasuda, each Corum M&A advisor also has access to the world's largest and most comprehensive database of potential software company buyers. This unique knowledge base, in combination with Corum's experience and technology industry expertise, consistently enables Corum to achieve unparalleled success for its client engagements.
# # #