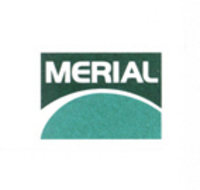 Continuing Education (CE) is something required of most technicians to stay current in their field
Duluth, GA (Vocus) July 22, 2008
Merial announced today the expansion of its education program, MerialEDUSM, to educate veterinary technicians and support staff on current industry topics, as well as programs to enrich their career development. The program expansion will feature a new online course entitled "Disease Prevention Through Immunization," which will be offered through VetMedTeam at http://www.VetMedTeam.com.
Also new is a series of webinars offered through Firstline Magazine. The webinars focus on subjects such as providing effective client service and counsel, conflict resolution and working in a team environment. To sign up for the monthly webinars, clinic staff can register at http://www.firstlinemag.com/meetings.
"Continuing Education (CE) is something required of most technicians to stay current in their field," said Jeannine Courser, Sr. Manager, Marketing Programs, Merial. "It also helps to keep things interesting, helps technicians and staff practice the best medicine possible, and helps build the veterinary team."
MerialEDU now offers a total of nine online courses through VetMedTeam. All courses offered under MerialEDU are approved through the Registry of Approved Continuing Education (RACE), and are provided free of charge to VetMedTeam members. Webinar courses offered through Firstline Magazine are free as well.
"We're glad to have a program such as MerialEDU," said David Tollon, DVM, MBA, co-founder of VetMedTeam. "The education of technicians and staff members is vital to delivering quality medical care to all patients, and VetMedTeam has approved these topics because we feel they contain educational material of interest to the entire practice team."
MerialEDU courses provide course materials (text and graphics) and exams at the end of each course. Even though the courses have definite start and end dates, students can complete the course at their own pace. Merial plans on expanding the program even further in 2009 with courses on equine medicine. For more information on MerialEDU, visit http://www.vetmedteam.com and http://www.firstlinemag.com/meetings.
Merial is a world-leading, innovation-driven animal health company, providing a comprehensive range of products to enhance the health, well-being and performance of a wide range of animals. Merial employs more than 5,000 people and operates in more than 150 countries worldwide. Its 2007 sales were nearly $2.5 billion. Merial Limited is a joint venture between Merck & Co., Inc. and sanofi-aventis. For more information, please visit http://www.merial.com.
###