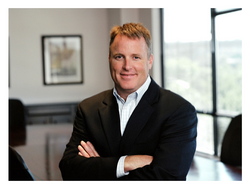 Marketing continues to be a dynamic industry, and 2008 was no exception. Merkle's growth and success was a direct result of the true dedication, innovation, ideas and hard work of every Merkle employee
Columbia, Md. (Vocus) January 29, 2009
Merkle , one of the nation's largest and fastest growing database marketing agencies, released its key highlights and achievements of 2008. Merkle ended the year with record revenue of $211 million, a 17% increase from 2007. Merkle's accomplishments of note for 2008 include continued corporate growth and expansion, new client activity, industry leadership and several awards.
Corporate Growth and Expansion:
In 2008, Merkle celebrated its 20th anniversary under the leadership of President and CEO David Williams, who has grown the company from 25 employees in Maryland to more than 1,000 in offices across the country. This year, Merkle opened three new offices to meet the increasing demand for its data-driven marketing services. In June, Merkle opened its new, five-story 120,000 square-foot headquarters building in Columbia, Md. Also in June, the company relocated its response management division to a new, 125,000 square-foot building in Hagerstown, Md., which is more than six times larger than the previous facility. In September, Merkle announced the opening of a new office in Little Rock, Ark.
Merkle appointed Executive Vice President and a 13-year Merkle veteran Michael Mathias to lead Merkle's new Agency Services Group, which develops strategic creative and production management solutions based on consumer insight. Merkle also hired several new executives to support the company's various client management, content solutions, business development, database, analytics and interactive services groups. Last year, Merkle's hosted database business grew by more than 50%, and its analytical services business more than doubled.
Client Activity:
In 2008, Merkle added more than 25 clients - in verticals such as retail, nonprofit, pharmaceutical, telecommunications and financial services - to its already diverse customer portfolio. New clients include The Limited, Tommy Hilfiger, Samsung, OnStar, Microsoft, Sanofi-Aventis, Corporate Express, GlaxoSmithKline, Wendy's, Lincoln Financial and the United States Navy Memorial. In addition, last year the Arthritis Foundation, GMAC Insurance, GEICO, Dell, DIRECTV and Chase renewed and/or expanded their work with Merkle.
Industry Leadership:
Merkle solidified its spot as an industry thought leader throughout 2008. The company held its fifth annual database marketing summit in Austin, Texas. The summit bought together more than 200 marketing professionals from top organizations and featured the theme The Future of Database Marketing. Keynote speakers included chief marketing officers from GEICO and Dell, as well as Forrester Research senior analysts Dave Frankland and Suresh Vittal. Plans are underway for Merkle's 2009 summit, which will be held June 4-5 in Boston.
Throughout 2008, several Merkle employees published white papers offering fresh marketing insight on a variety of topics, including marketing measurement, segmentation strategy and marketing data optimization. Merkle published its annual e-mail marketing trends study View from the Inbox. It also released the paper Measuring the Impact of Political Fundraising on Nonprofit Direct Mail Performance that examined nonprofit giving during election years. Additionally, several company executives were named to positions on numerous association boards.
Awards and Recognition:
Recognition came to Merkle in many forms in 2008. Advertising Age magazine ranked Merkle among the Top 10 Direct Marketing Agencies , in the Top 15 U.S. Marketing Services Agencies and among the Top 30 Agency Companies in the world. Fundraising Success magazine awarded the firm a Gold Award for its work with Atlanta-based nonprofit CARE. Merkle was named a finalist for an OMMA award in Online Advertising Creativity. In addition, Merkle was ranked 31 in Deloitte and Touche's prestigious Technology Fast 50 Ranking for Maryland, and the Baltimore Business Journal recognized Merkle as one of the fastest-growing companies in the Baltimore area.
"Marketing continues to be a dynamic industry, and 2008 was no exception. Merkle's growth and success was a direct result of the true dedication, innovation, ideas and hard work of every Merkle employee," said David Williams , Merkle President and CEO. "Despite the current economic environment, leading companies are continuing to seek marketing approaches that are based on quantitative facts and actionable data -- today there is an even greater need for these marketers to ensure a high return on every marketing dollar spent. As we look ahead to 2009, we are determined to succeed in our vision to provide strategic, integrated customer marketing programs that are focused on helping our clients optimize their customer portfolios."
About Merkle
Merkle is one of the nation's largest and fastest growing database marketing agencies. For more than 20 years, Fortune 1000 companies and leading nonprofit organizations have partnered with Merkle to maximize the value of their customer portfolios. By combining a complete range of marketing, technical, analytical and creative disciplines, Merkle works with clients to design, execute and evaluate integrated customer marketing programs. With more than 1,000 employees, the privately held corporation is headquartered near Baltimore in Columbia, Maryland with additional offices in Boston, Chicago, Denver, Little Rock, Philadelphia, Seattle and Hagerstown, Md. For more information, contact Merkle at 1-877-9-Merkle or visit http://www.merkleinc.com.
Media Contact
Rachel Hunt
DPR Group Inc.
(240) 686-1000
Company Contact
Kathryn Conway
Merkle Inc.
(443) 542-4000
# # #