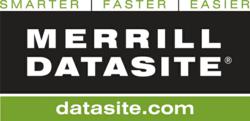 Is Brazil too dependent on China?
New York, NY (PRWEB) April 18, 2012
Brazil has enjoyed a period of economic growth since the global financial crisis took hold in many of the world's more developed economies. However, a dependence on China for the continuation of this prosperity is concerning analysts all over the world.
Since 2009 China has been Brazil's primary trading partner, after the Asian giant knocked the United States off its top-spot position. The relationship between Brazil and China has been growing for the past ten years, and is formed around the simple fact that China need raw materials and Brazil can supply them.
The value of this ongoing relationship is enormous; with Brazil's Central Bank figures suggesting China's investment in the Latin American country totaled some $3 billion between 2005 and 2011. However, these figures were dwarfed by research from APEX-Brasil, which indicates that China's investment reached a value of $17 billion between 2009 and 2011, but that much of this was channeled through indirect routes, such as via Hong Kong.
The dealings between China and Brazil follow a four-stage model, according to the Asia Times. Firstly, China seeks contracts with Brazilian suppliers to establish deals in terms of quantities of raw materials to be exported and the time frames in which this will happen. The second stage is the formation of joint-ventures, followed by a third stage of mergers and acquisitions between Chinese and Brazilian firms to further safeguard supplies and gain more control. The fourth stage involves the purchase of land and property, which ensures the future supply of agricultural commodities. In reviewing this four-stage model, it's not difficult to see how Brazil has become so reliant on these contracts, joint-ventures and deals for its own economic well being.
Augusto Jose De Castro, the vice president of Brazil's Foreign Trade Association, spoke to IPS on the subject, stating, "We are unfortunately highly dependent on China." He went on to explain how China has provided Brazilian companies with billions of dollars worth of credit at a time when loans were otherwise very hard to come by – further tying the country into China's economy. Furthermore, many of these loans were made in Yuan, linking Brazil's Real with the Chinese currency and its fluctuations.
One of the major problems that has arisen from the current model is that much of the wealth generated by the deals with China are held in the hands of the few. If the current model of China importing raw materials rather than finished manufactured products changed, it could provide employment and wealth to so many more people, according to analysts such as Adhemar Mineiro, an economist and adviser to the Trade Union Confederation of the Americas. He told IPS that Brazil's relationship with China reflects the Latin American nation's relationships with Europe and Japan, in that it imports industrial goods and manufactured produce and exports agricultural, energy and mineral commodities.
"If the growth in ties with China continues to follow this pattern, it will mean even heavier dependence," he stated.
The repercussions of the imbalance of power are already being seen, with the Brazilian real losing value against the dollar, as the outlook for the Chinese economy weakens further. It seems the Brazilian government needs to start thinking about its valuable commodities in a fresh way, relying less on raw material exports and more on adding value and creating jobs through manufacturing. Only then will its recent growth be safeguarded for future generations.
About Merrill DataSite
Merrill DataSite is a secure virtual data room (VDR) solution that optimises the due diligence process by providing a highly efficient and secure method for sharing key business information between multiple parties. Merrill DataSite provides unlimited access for users worldwide, as well as real-time activity reports, site-wide search at the document level, enhanced communications through the Q&A feature and superior project management service - all of which help reduce transaction time and expense. Merrill DataSite's multilingual support staff is available from anywhere in the world, 24/7, and can have your VDR up and running with thousands of pages loaded within 24 hours or less.
With its deep roots in transaction and compliance services, Merrill Corporation has a cultural, organization-wide discipline in the management and processing of confidential content. Merrill DataSite is the first VDR provider to understand customer and industry needs by earning an ISO/IEC 27001:2005 certificate of registration – the highest standard for information security – and is currently the world's only VDR certified for operations in the United States, Europe and Asia.
As the leading provider of VDR solutions, Merrill DataSite has empowered nearly 2 million unique visitors to perform electronic due diligence on thousands of transaction totaling trillions of dollars in asset value. Merrill DataSite VDR solution has become an essential tool in an efficient and legally defensible process for completing multiple types of financial transactions.
For more information, please contact Merrill DataSite: Tel: 1-866-399-3770;
Email: info(at)datasite(dot)com;
For full article:
http://www.datasite.com/is-brazil-too-dependent-china053.htm
Follow us on Twitter: @merrilldatasite