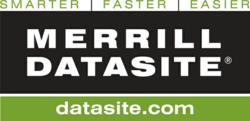 Financial Services M&A - the outlook for the banking sector
New York,NY (PRWEB) June 22, 2012
Read the full article here: http://ow.ly/bDLQ0
Despite news that the value of M&A deals in the US financial services sector was up slightly last year, the trends for the industry's M&A activity look uncertain for a number of reasons, according to a new report from PwC.
Overall, the value of M&A deals in the sector rose to $72.1 billion last year, up from $50.9 billion in 2010. However, the volume of deals was down ten per cent to 756 transactions and M&A activity levels remain much below pre-recession volumes. This is according to the latest PwC '2012 US Financial Services M&A Insights' report.
The report's general predictions for the year to come illustrate the uncertainty in the industry, with the most active sub-sector – insurance – looking likely to continue to pursue M&A. The least active sector on the other hand, which was banking, looks less secure in its future when it comes to deal-making with several factors looking set to influence activity for the remainder of 2012.
In 2010, the banking sector was involved in 325 M&A deals – a number that fell to just 248 last year. The fall occurred despite the fact that the sector was second highest in terms of M&A value, - totaling $16.9 billion taking place over the same period – boosted by large deals such as Capital One Financial's acquisition of ING Bank for $9.1 billion. However, PwC predicts a challenging and, most importantly, an unpredictable year for banks.
Lower valuations for banks are set to put dealmakers off. Multiples have fallen and bank owners aren't keen to accept the reality of the situation, with many deciding to delay deals on the questionable notion that multiples may recover soon.
The rate at which failing banks are being snapped up has also dropped right off. In 2010, deals assisted by the Federal Deposit Insurance Corporation accounted for 46 per cent of the purchases made in the sub-sector. Last year this fell to 26 per cent and this trend has been expected to continue throughout 2012, according to PwC.
On the upside, the report reveals that profits in the sector are actually improving, with net income for FDC-insured institutions totaling $35.3 billion in the third quarter of last year. This is a significant improvement of 48 per cent on the same period in 2010. However, while this could make the industry more attractive to dealmakers, the extra regulations brought on since the economic meltdown – namely the Consumer Protection Act and the Dodd-Frank Wall Street Reform - could continue to impact bank profitability and act as obstacles to M&A deals.
The insurance sector, on the other hand, looks much more likely to continue its move towards more mergers and acquisitions activity. The sector enjoyed its position as the most active in terms of M&A volumes last year – with 310 deals – and more could be on the cards in 2012 thanks largely to low investment yields.
The fact that interest rates are expected to remain low may drive some insurers out of certain businesses, leaving these divisions to be snapped up by interested parties. The industry in general is more bullish than banking and is therefore more willing to spend its accumulated cash on expansion through M&A.
Overall, it's a mixed bag for the financial services industry, although it's clear that analysts expect plenty of challenges on the way back to recovery.
About Merrill DataSite
Merrill DataSite is a secure virtual data room (VDR) solution that optimizes the due diligence process by providing a highly efficient and secure method for sharing key business information between multiple parties. Merrill DataSite provides unlimited access for users worldwide, as well as real-time activity reports, site-wide search at the document level, enhanced communications through the Q&A feature and superior project management service - all of which help reduce transaction time and expense. Merrill DataSite's multilingual support staff is available from anywhere in the world, 24/7, and can have your VDR up and running with thousands of pages loaded within 24 hours or less.
With its deep roots in transaction and compliance services, Merrill Corporation has a cultural, organization-wide discipline in the management and processing of confidential content. Merrill DataSite is the first VDR provider to understand customer and industry needs by earning an ISO/IEC 27001:2005 certificate of registration – the highest standard for information security – and is currently the world's only VDR certified for operations in the United States, Europe and Asia.
As the leading provider of VDR solutions, Merrill DataSite has empowered nearly 2 million unique visitors to perform electronic due diligence on thousands of transaction totaling trillions of dollars in asset value. Merrill DataSite VDR solution has become an essential tool in an efficient and legally defensible process for completing multiple types of financial transactions. Learn more by visiting http://www.datasite.com today!
For more information, please contact Merrill DataSite: Tel: 1-866-399-3770;
Email: info(at)datasite(dot)com;
Read the full article here:
http://www.datasite.com/financial-services-mergers-acquisitions-outlook-for-banking-sector061.htm
Follow us on Twitter: @merrilldatasite