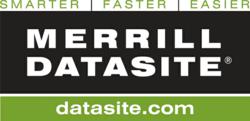 JOBS Act and Instagram deal to stimulate tech M&A?
New York,NY (PRWEB) May 04, 2012
Read the full article here: http://ow.ly/aCos9
April 2012 has already seen two major events that will heavily impact the technology mergers and acquisitions market.
First of all, the $1 billion purchase of photo sharing app Instagram by social networking giant Facebook could set the scene for a wave of tech M&A deals. Secondly, the recent passing of the JOBS Act in the US will contribute to an increase in activity for several different reasons, according to analysis from advisory firm Corum Group.
Let's start with the Facebook/Instagram deal. There's little doubt that the billion dollar purchase of the photo sharing app – a private company that had only been trading for a year and half – was an unprecedented move and is likely to alert Facebook's rivals to the fact that the social network has plenty of cash to splash and is likely to stop at nothing to hoover up any promising new products on the market.
The entire tech sector is considered cash-rich and the name of the game is to keep up with the latest products and services. With Facebook willing to pay a premium for the most popular products, which they can then add on to their already impressive offering, rivals such as Google and Twitter will be on the look-out for their own add-ons. Facebook's impending flotation is set to do nothing to allay its rivals' fears as, if anything, it will strengthen its position even further.
Michael O'Bryan, Morrison & Foerster's Co-Head of M&A, told the Globe and Mail that the acquisitions will be largely targeting the products and services that have created a buzz and will add value to their offering. In other words, tech firms are less likely to seek purchases simply to make profit.
Meanwhile, President Obama's passing of the Jumpstart Our Business Startups Act (JOBS Act) on April 5th, will have an even more noticeable impact on the tech M&A market, according to Corum Group, who broadcast their Tech M&A Monthly webcast on 12 April on the subject.
Obama called the Act, a "potential game changer" for small businesses in the US, but it could have wide reaching effects claimed the webcast. Firstly, the IPO Onramp provision and the creation of a new classification for new public firms with revenues of less than $500 million (Emerging Growth Companies or EmGroCs) could lead to more M&A. Corum Group's vice President and Director of Research, Elon Gasper, explained, "These newly hatched EmGroCs will be faster, leaner outfits, more in touch with the market and able to quickly appraise cutting edge tech. So we can expect an increased pace of M&A, and higher bids for small entities."
The second of the Act's provisions – the deregulation of communication with investors – will also stimulate M&A, according to analysts as a result of more capital being injected into the market.
Lastly, the new rules allowing "Crowdfunding" – the gathering of investment from many different parties through online portals – could lead to a more diverse M&A market as more public money will be involved and a wider range of interests could be reflected in dealmaking.
It is clear that this year has the potential to be an exciting time for tech M&A, but firms buying up small businesses need to ensure that they complete the same due diligence processes as they would when buying a larger business in order to protect themselves and increase their chances of backing a winner.
About Merrill DataSite
Merrill DataSite is a secure virtual data room (VDR) solution that optimizes the due diligence process by providing a highly efficient and secure method for sharing key business information between multiple parties. Merrill DataSite provides unlimited access for users worldwide, as well as real-time activity reports, site-wide search at the document level, enhanced communications through the Q&A feature and superior project management service - all of which help reduce transaction time and expense. Merrill DataSite's multilingual support staff is available from anywhere in the world, 24/7, and can have your VDR up and running with thousands of pages loaded within 24 hours or less.
With its deep roots in transaction and compliance services, Merrill Corporation has a cultural, organization-wide discipline in the management and processing of confidential content. Merrill DataSite is the first VDR provider to understand customer and industry needs by earning an ISO/IEC 27001:2005 certificate of registration – the highest standard for information security – and is currently the world's only VDR certified for operations in the United States, Europe and Asia.
As the leading provider of VDR solutions, Merrill DataSite has empowered nearly 2 million unique visitors to perform electronic due diligence on thousands of transaction totaling trillions of dollars in asset value. Merrill DataSite VDR solution has become an essential tool in an efficient and legally defensible process for completing multiple types of financial transactions. Learn more by visiting http://www.datasite.com today!
For more information, please contact Merrill DataSite: Tel: 1-866-399-3770;
Email: info(at)datasite(dot)com;
Read the full article here:
http://www.datasite.com/jobs-act-instagram-deal-stimulate-tech-mergers-acquisitions055.htm
Follow us on Twitter: @merrilldatasite