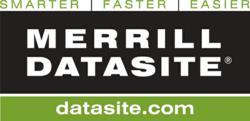 Join the Free Webinar - PE-backed IPOs: Unleashing the power of the public markets
New York,NY (PRWEB) May 30, 2012
Join the Free Webinar: http://ow.ly/bbvuo
Wednesday, June 6, 2012 at 1:00 PM EDT / 10:00 AM PDT
The U.S. IPO market is showing definite signs of waking up from its doldrums of a few years ago. The numbers speak for themselves. Sixty-one PE-backed companies raised nearly $28.4 billion in 2011 in the U.S. compared to 34 IPOs worth $10.5 billion in 2009, according to Dealogic. Some notable PE-backed IPOs in 2011 included HCA Holdings' $4.3 billion IPO in March 2011 and Kinder Morgan's $3.29 billion IPO in February 2011. What's the PE-backed IPO pipeline look like for the rest of 2012? Join The Deal's moderator Matt Miller and our expert panel talk to find out.
The panel will look at sectors that are seeing significant PE-backed exits in the public market. They will also focus at secondary offerings and how the markets are accepting these new issuances. The panel will also look at the performance of a few notable IPOs in 2012.
After watching this 60-minute video webcast with our editor and leading experts, the audience will have a refreshed perspective on the key factors that will make a difference in your firm's success.
No fee is required to participate in this special event.
The panel will include: Matt Miller, Editor-at-large, The Deal LLC; Scott Cutler, Executive vice president and co-head of U.S. listings and cash execution, NYSE Euronext; David J. Goldschmidt, Partner, Skadden, Arps, Slate Meagher & Flom LLP.
Join the Free Webinar here:
http://www.datasite.com/private-equity-initial-public-offerings.htm
About Merrill DataSite
Merrill DataSite is a secure virtual data room (VDR) solution that optimizes the due diligence process by providing a highly efficient and secure method for sharing key business information between multiple parties. Merrill DataSite provides unlimited access for users worldwide, as well as real-time activity reports, site-wide search at the document level, enhanced communications through the Q&A feature and superior project management service - all of which help reduce transaction time and expense. Merrill DataSite's multilingual support staff is available from anywhere in the world, 24/7, and can have your VDR up and running with thousands of pages loaded within 24 hours or less.
With its deep roots in transaction and compliance services, Merrill Corporation has a cultural, organization-wide discipline in the management and processing of confidential content. Merrill DataSite is the first VDR provider to understand customer and industry needs by earning an ISO/IEC 27001:2005 certificate of registration – the highest standard for information security – and is currently the world's only VDR certified for operations in the United States, Europe and Asia.
As the leading provider of VDR solutions, Merrill DataSite has empowered nearly 2 million unique visitors to perform electronic due diligence on thousands of transaction totaling trillions of dollars in asset value. Merrill DataSite VDR solution has become an essential tool in an efficient and legally defensible process for completing multiple types of financial transactions.
For more information, please contact Merrill DataSite: Tel: 1-866-399-3770;
Email: info(at)datasite(dot)com;
Join the Free Webinar:
http://www.datasite.com/private-equity-initial-public-offerings.htm
Follow us on Twitter: @merrilldatasite