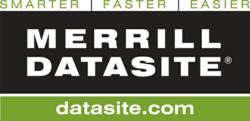 Easy Ways to Leverage Technology to Accelerate Fundraising Activities
New York,US (PRWEB) February 14, 2013
Read the full article by John McElrone, Regional Director for Merrill DataSite here: http://bit.ly/Z3cGrN
Without question, investor fundraising is more challenging than ever, even for well-known funds such as WL Ross & Co., which recently closed a new fund after cutting its original $4 billion target in half and receiving a nine-month extension to continue raising money. WL Ross is certainly not alone. For example, fundraising in emerging markets such as China has also fallen sharply in the first half of this year. A total of 68 private equity funds managed to raise just $5.21 billion, a 77 percent fall from the previous year's first half. Private equity deals, numbering 252, also shrank by over 22 during the period.
Slowing growth in emerging markets, decreasing returns and global risk are causing many investors to take a much harder look before making first-time investments or committing additional funds to their existing portfolio. In this atmosphere of heightened due diligence, fund managers are working harder than ever to attract and retain new investors. The good news is that it is now much easier to reach a broader marketplace by repurposing existing technology.
Following are a few examples of ways you can use existing technology to identify new investors on the front end, and communicate with them more quickly and more securely on the back end of the fundraising process.
LinkedIn®: Leverage the Power of Social Media to Attract New Investors
Even though the current economic climate has made investors more cautious, they are nonetheless still interested in finding new and different opportunities that will deliver solid returns. The challenge, for fund managers, lies in getting the attention of those would-be investors.
Traditional marketing programs such as direct mail, email and telephone calling are often time-consuming and not conducive to reaching a large, global marketplace. But social media tools such as LinkedIn offer an economical and far-reaching platform to attract first-time investors from all over the world.
Easily Build a Presence
Many people think of LinkedIn as a means for advancing their personal professional network, but this business-focused social media platform, now 175 million members strong, has also become a powerful marketing tool for many organizations. Product and services companies are increasingly using LinkedIn to build their brand, attract customers and establish themselves as thought leaders in their industry. LinkedIn makes it easy to set up a company profile that can be augmented with ongoing announcements that keep investors apprised of your firm's activities. You can also use LinkedIn to post meaningful articles that establish your firm's expertise and invite followers to stay in touch.
Get Connected with New Investor Groups
In addition to company profiles, LinkedIn has become a thriving platform for professional groups to exchange ideas. A quick search for "M&A" in LinkedIn's groups brought up 775 professional groups with thousands of members. Another quick search for groups associated with the phrase "private equity" yielded more than 1,770 groups. One group, the Mergers & Acquisitions Network, showed 31,000 members looking for buyers and sellers, sharing insights into dealmaking skills, soliciting advice and more. Choosing the best group(s) for your marketing activities will take some analysis, but there is no cost to join and the upside can be tremendous.
Tools such as LinkedIn should be seriously evaluated as part of your fund raising marketing strategy. At a minimum, it's worth it to contact LinkedIn and arrange for a presentation to learn how other firms are leveraging its marketing tools and services. You may find that it is a very viable venue to build awareness and expand your firm's database of potential investors.
Leverage Your Virtual Data Room to Improve Investor Communications
Once you've received an inquiry from a new potential investor, how highly would you rate your firm's investor communications capabilities? Does it enhance – or impede – your ability to respond quickly to their questions? Is it easy to follow up and stay in touch? Many funds still rely on traditional email systems to share information, often creating individual e-mails and attachments for large numbers of people. Not only is this time-consuming, it was also risk-laden. Traditional email tools make it difficult track e-mail communication activities and ensure that fund documents are being viewed by only those individuals for which they were intended. They also offer limited follow up and tracking tools.
Virtual Data Rooms – No Longer Limited to M&A Due Diligence
Virtual data room technology can be readily repurposed to solve these challenges. Many fund managers are accustomed to thinking about virtual data rooms for acquisitions, divestitures and other portfolio management activities. However, some firms are now discovering that by using virtual data rooms for investor communications, they've been able to dramatically streamline and accelerate the process.
For example, UK-based private equity firm New Wave Next Wave Partners was determined to raise their new fund as quickly as possible, much faster than the one-year time frame they were told to expect by their financial advisors. To accomplish this, the firm's partners knew they needed a communication platform that would make it simple and convenient for investors to learn about their fund. They opted to use a virtual data room.
"In this situation where we're planning to share large amounts of detailed, confidential fund information with our investors, tools like e-mail are not an option," said Witek Wacinski, investment associate for Next Wave Partners. Instead, Wacinski decided that a professional virtual data room would best meet the demands of the fundraising process. The firm used a virtual data room with embedded e-mail capabilities to quickly reach a wide audience of potential investors and invite them to review the opportunity presented by the fund.
Interested parties from the UK, Switzerland, Germany and other European countries were able to easily access and review detailed fund information—online, via a secure Web portal, from the convenience of their own offices. The firm felt that its attractive offer, good track record and accelerated approach enabled the firm to complete its fundraising activities within three months.
Virtual data room technology offers numerous benefits for the fundraising team. It allows you to:
Present the fund in a secure, professional environment. A virtual data room structure makes it much easier to quickly create a highly professional presentation of their fund.
Accelerate the fundraising process. It's easy to invite interested investors to the virtual data room, assign appropriate security rights, and in a matter of minutes, provide them with access to the information they want. You can host several investors at the same time, confidentially, and greatly compress the due diligence process.
Simplify the process for investors. With a virtual data room, parties from all over the world are able to easily access and review detailed fund information—online, via a secure Web portal, from the convenience of their own offices.
Ascertain an investor's true level of interest. The best virtual data rooms include tracking and audit tools allow a firm to zoom in on investors' actual activities. This helps determine areas of interest and prepare in advance to address potential questions.
If you're considering a virtual data room for fundraising, be sure to choose a provider who has a proven track record in this area. It will save you time and ensure a smooth launch.
Announce Your Success: Don't Underestimate the Power of Twitter
Once you've successfully raised your new fund, consider making the announcement on LinkedIn and Twitter as well as your other traditional marketing channels. Tools like Twitter have moved far beyond the personal commentary they were once known for. If your firm is new to Twitter, you can get started by visiting Twitter for Business (https:business.twitter.com) from their website. Even if you determine that Twitter is not yet a fit, you'll be prepared for the day that it may be.
Avoid Assumptions
Technology is changing every day. Tools you looked at six months ago probably have more to offer, and are easier to use than you'd assume. Check back – often – to keep up with the latest options. The availability of secure, Web-based tools is making communications easier, every day.
Follow us on Twitter: https://twitter.com/MerrillDataSite
Join us on LinkedIn: http://www.linkedin.com/company/merrill-datasite
About Merrill DataSite
Merrill DataSite is a secure virtual data room (VDR) solution that optimises the due diligence process by providing a highly efficient and secure method for sharing key business information between multiple parties. Merrill DataSite provides unlimited access for users worldwide, as well as real-time activity reports, site-wide search at the document level, enhanced communications through the Q&A feature and superior project management service - all of which help reduce transaction time and expense. Merrill DataSite's multilingual support staff is available from anywhere in the world, 24/7, and can have your VDR up and running with thousands of pages loaded within 24 hours or less.
With its deep roots in transaction and compliance services, Merrill Corporation has a cultural, organisation-wide discipline in the management and processing of confidential content. Merrill DataSite is the first VDR provider to understand customer and industry needs by earning an ISO/IEC 27001:2005 certificate of registration – the highest standard for information security – and is currently the world's only VDR certified for operations in the Europe, United States and Asia.
As the leading provider of VDR solutions, Merrill DataSite has empowered more than two million unique visitors to perform electronic due diligence on thousands of transactions totalling trillions of dollars in asset value. Merrill DataSite VDR solution has become an essential tool in an efficient and legally defensible process for completing multiple types of financial transactions. Learn more by visiting http://www.datasite.com today!
For more information, please contact Merrill DataSite: Tel: +44 (0)845 602 6916;
Email: info@datasite.com; Web: http://www.datasite.com
Read the full article here: http://www.datasite.com/easy-ways-leverage-technology-accelerate-fundraising-activities094.htm
View our Knowledge Centre here: http://www.datasite.com/white-papers.htm
Follow us on Twitter: @merrilldatasite