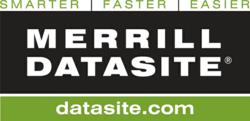 Brazilian Dealmaking: Capturing the rising heat of a billion dollar financial sector
New York, US (PRWEB) August 29, 2012
A complimentary webcast sponsored by Merrill DataSite
Register to join the free webinar here: http://bit.ly/OCKKTJ
It will hold on Thursday, September 20, 2012 at 2 p.m. EDT / 3:00 p.m. BRT.
Click here to register for this webcast
The Brazilian finance sector has received a lot of attention lately with its dealmaking activity. In the first quarter of 2012, there were 10 deals worth $7.3 billion in the finance sector; the largest was Itau Unibanco Holding's offer of up to 11.7 billion reais ($6.8 billion) to buy outstanding shares of its credit card networking-services provider Redecard SA, according to Dealogic.
Join The Deal and its expert panel discuss the landscape of what's luring acquirers and investors to the Brazilian financial industry. We'll look at what subsectors within the finance industry seem particularly attractive as well as examine the due diligence and regulatory issues investors need to contend with to make a successful deal happen.
The expert speaker panel will include:

Hans Lin, Co-Head of Investment Banking Brazil, Bank of America Merrill Lynch
Robert Ellison, Managing partner, Shearman & Sterling LLP
Suzanne Miller, Senior Editor, The Deal LLC (moderator)
Click here to register for this webcast
About Merrill DataSite
Merrill DataSite is a secure virtual data room (VDR) solution that optimizes the due diligence process by providing a highly efficient and secure method for sharing key business information between multiple parties. Merrill DataSite provides unlimited access for users worldwide, as well as real-time activity reports, site-wide search at the document level, enhanced communications through the Q&A feature and superior project management service - all of which help reduce transaction time and expense. Merrill DataSite's multilingual support staff is available from anywhere in the world, 24/7, and can have your VDR up and running with thousands of pages loaded within 24 hours or less.
With its deep roots in transaction and compliance services, Merrill Corporation has a cultural, organization-wide discipline in the management and processing of confidential content. Merrill DataSite is the first VDR provider to understand customer and industry needs by earning an ISO/IEC 27001:2005 certificate of registration – the highest standard for information security – and is currently the world's only VDR certified for operations in the United States, Europe and Asia. Merrill DataSite's ISO certification is available for review at http://www.datasite.com/security.htm.
As the leading provider of VDR solutions, Merrill DataSite has empowered nearly 2 million unique visitors to perform electronic due diligence on thousands of transaction totaling trillions of dollars in asset value. Merrill DataSite VDR solution has become an essential tool in an efficient and legally defensible process for completing multiple types of financial transactions.
For more information, please contact Merrill DataSite: Tel: 1-866-399-3770;
Email: info(at)datasite(dot)com;
Register to join the free webinar here:
http://www.datasite.com/brazilian-dealmaking-billion-dollar-financial-sector.htm
Follow us on Twitter: @merrilldatasite