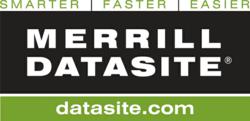 Cloud and SaaS deals coming to dominate corporate M&A
New York, US (PRWEB) February 27, 2013
Read the full article here: http://bit.ly/UZyceS
Deals involving cloud computing and Software-as-a-Service (SaaS) companies dominated mergers and acquisitions in 2012, according to the final year M&A analysis carried out by financial services firm, Ernst & Young (EY).
The recently-published M&A report – which also included the company's analysis of the activity in the final quarter of 2012 – stated that the "cloud/SaaS megatrend ran away from the rest of the pack of deal-driving trends in 2012". Deals involving these 'new tech' companies accounted for more than 15 per cent of the global technology M&A deal volume.
Analysis of the EY figures by Forbes magazine posed the question "Is every company trying to become a technology company?" It is valid speculation, considering that the EY figures showed that the number of non-technology companies buying up technology companies was found to be outpacing other deal types, with many businesses now wanting to extend services to customers cloud-style.
"Even as technology companies are rapidly adapting to the needs of specific industries, companies in other industries are rapidly adapting to the evolving possibilities that technology enables," the report stated. "And to help them adapt, non-technology companies are increasingly targeting technology companies for M&A."
Technology industry leader for EY's Global Transaction Advisory Services, Joe Steger, warned, however, that non-tech companies engaging in these deals need to be prepared for the pace at which the technology business moves and the constant attention needed to keep a company competitive.
He explained that businesses buying into the cloud or SaaS sectors must imperatively work to retain the engineering or software development teams and make sure they feel appropriately compensated, challenged and wanted.
A major growth area for M&A deals focused on enterprise software suppliers increasing their focus on their cloud offerings. One of these deals – SAP's $4.5 billion acquisition of supply chain SaaS provider Ariba – was the second largest dollar value deal in the sector in 2012, placing only after the purchase of NDS Group Ltd by Cisco Systems.
Tech giant, Oracle, engaged in a number of significant deals of this nature in 2012. Its $2 billion purchase of Taleo saw it buy into human capital management SaaS, as IBM also did with its $1.4 billion purchase of Kenexa. Taleo and Kenexa both provide services that allow companies to recruit new employees and manage talent through social media and collaboration.
In the final quarter of the year, Oracle was also engaged in a plan to buy in to marketing SaaS with social networking capabilities, with its $956 million plan to buy Eloqua, a company that helps businesses to monitor marketing and sales initiatives, including data from social networks.
EY has predicted that the trend for cloud and SaaS deals only looks set to continue, as the more established, older software companies look to catch up, having been taken by surprise by the pace of customer adoption of SaaS and the cloud.
About Merrill DataSite
Merrill DataSite is a secure virtual data room (VDR) solution that optimises the due diligence process by providing a highly efficient and secure method for sharing key business information between multiple parties. Merrill DataSite provides unlimited access for users worldwide, as well as real-time activity reports, site-wide search at the document level, enhanced communications through the Q&A feature and superior project management service - all of which help reduce transaction time and expense. Merrill DataSite's multilingual support staff is available from anywhere in the world, 24/7, and can have your VDR up and running with thousands of pages loaded within 24 hours or less.
With its deep roots in transaction and compliance services, Merrill Corporation has a cultural, organisation-wide discipline in the management and processing of confidential content. Merrill DataSite is the first VDR provider to understand customer and industry needs by earning an ISO/IEC 27001:2005 certificate of registration – the highest standard for information security – and is currently the world's only VDR certified for operations in the Europe, United States and Asia.
As the leading provider of VDR solutions, Merrill DataSite has empowered more than two million unique visitors to perform electronic due diligence on thousands of transactions totalling trillions of dollars in asset value. Merrill DataSite VDR solution has become an essential tool in an efficient and legally defensible process for completing multiple types of financial transactions.
For more information, please contact Merrill DataSite: Tel: +44 (0)845 602 6916;
Email: info@datasite.com;
Read the full article here:
http://www.datasite.com/cloud-saas-deals-coming-dominate-corporate-mergers-acquisitions096.htm
View our Knowledge Centre here: http://www.datasite.com/white-papers.htm
Follow us on Twitter: @merrilldatasite