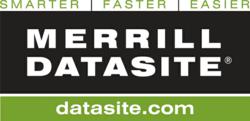 Cultural due diligence - an essential for a successful merger
New York,US (PRWEB) December 12, 2012
Read the full article here: http://bit.ly/U9FWG0
Firms embarking on M&A deals cannot afford to focus purely on financial and legal factors during their due diligence processes. Increasingly, cultural due diligence can help to improve the chances of a successful merger and, therefore, companies will benefit from focusing on the more human aspects of how a target operates when considering an M&A deal.
Traditionally, the due diligence process looks primarily at the financial position and health of a target company or a buyer and/or the legal aspects of the potential deal. However, a number of M&A experts claim that this focus means that mergers often fail a few years down the line as unforeseen cultural differences start to take their toll. These cultural differences can be operational or geographical, but will almost always lead to the break down of a merged business over time.
Mergers often fail to realize their potential synergies and failure rates remain around 70-90 per cent, according to studies carried out in recent years. An example is the 1998 merger between car manufacturers Daimler-Benz (DB) and Chrysler, which ended in failure just nine years later. Despite an earlier quote from DB chairman, Jurgen E. Schrempp. That it was a "merger of equals" the merged enterprise's CEO, Dieter Zetsche later said, "We obviously overestimated the potential synergies".
Ben de Haldevang of M&A consultancy Pcubed, explained in a recent blog that such problems are almost always a result of poor cultural due diligence and are not inevitable. He explained, "Not taking the time to perform cultural due diligence comes at a high risk that whatever you're trying to generate from a synergy or integration perspective will take longer and cost more.
"More critically, you may find one function simply refusing to work with the other."
He suggests that any business embarking on M&A due diligence should look at two factors: internal integration and autonomy, in order to make the most of the due diligence process from a cultural perspective. For example, the way working relationships function in one business could be very different indeed to how relationships function in another. "You don't communicate with HR. You communication with Megan in HR," Mr de Haldevang added.
The due diligence process should involve each party examining the way individuals work together and evaluating whether the merged enterprise will be able to work the same way, or at least in an effective new way that will mean decisions still get made and synergies can be realized.
De Haldevang gives the example of a firm where staff communicate face to face or on the telephone all the time, merging with a business where staff rely solely on email communications. In order for the merger to be a success, a new communication system needs to be established that is agreeable and effective for all staff.
In addition, staff members will, understandably, feel threatened when a merger takes place, particularly if they feel the office culture is not being respected by the buyer, or that their role within this culture is not being understood. This kind of sentiment can be extremely damaging to a deal as it results in poor performance and low morale among employees.
In conclusion, dealmakers merging enterprise, whether within the US or overseas, will benefit from carrying out cultural due diligence. This will give dealmakers a clear view of what needs to be done to ensure they get the very best results from a deal.
About Merrill DataSite
Merrill DataSite is a secure virtual data room (VDR) solution that optimizes the due diligence process by providing a highly efficient and secure method for sharing key business information between multiple parties. Merrill DataSite provides unlimited access for users worldwide, as well as real-time activity reports, site-wide search at the document level, enhanced communications through the Q&A feature and superior project management service - all of which help reduce transaction time and expense. Merrill DataSite's multilingual support staff is available from anywhere in the world, 24/7, and can have your VDR up and running with thousands of pages loaded within 24 hours or less.
With its deep roots in transaction and compliance services, Merrill Corporation has a cultural, organization-wide discipline in the management and processing of confidential content. Merrill DataSite is the first VDR provider to understand customer and industry needs by earning an ISO/IEC 27001:2005 certificate of registration – the highest standard for information security – and is currently the world's only VDR certified for operations in the United States, Europe and Asia.
As the leading provider of VDR solutions, Merrill DataSite has empowered nearly 2 million unique visitors to perform electronic due diligence on thousands of transaction totaling trillions of dollars in asset value. Merrill DataSite VDR solution has become an essential tool in an efficient and legally defensible process for completing multiple types of financial transactions.
For more information, please contact Merrill DataSite: Tel: 1-866-399-3770;
Email: info(at)datasite(dot)com; Web: http://www.datasite.com
Read the full article here: http://www.datasite.com/cultural-due-diligence-essential-for-successful-merger083.htm
Visit our Knowledge Center here: http://www.datasite.com/white-papers.htm
Follow us on Twitter: @merrilldatasite