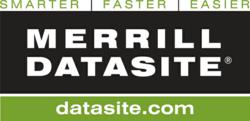 Foreign buyers snap up North American unconventional energy producers- by Merrill DataSite
New York, NY (PRWEB) April 26, 2012
Read the full article here: http://ow.ly/arS1M
The year ahead is set to be a busy one for mergers and acquisitions in the unconventional energy sector in the US. Despite an extremely strong 2011, with deals worth a record $75 billion taking place, a report from IHS claims that deal value will increase even further in 2012.
So why the interest?
There are many reasons why the US unconventional energy market is experiencing an M&A boom – not least the emergence of technology that allows the industry to flourish. These new technologies have enabled US energy firms to release gas and oil that would otherwise remain trapped between thick layers of subterranean rock.
These new techniques have resulted in major production increases in shale oil and gas, for example, which has driven down gas prices to a ten-year low in the US. However, despite this mini boom, the low prices mean that supplies are beginning to suffer due to the fact that drillers in the US are facing capital restraints.
This cycle has made sure that smaller US businesses have become perfect targets for takeovers from foreign investors who want to add an unconventional production capacity. The smaller producers are largely welcoming this and production is set to boom once more as a result.
IHS's Christopher Sheehan, who authored the report, explained, "The fact that these more well financed companies will be acquirers of assets and have the capital to develop them will increase supplies in the marketplace more than there otherwise would have been."
Cross-border buyers are coming from a range of countries, according to Sheehan, who is the director of M&A research at IHS. He stated, "Cross-border buyers, led by Asian-based investors continue to stream into north American unconventional resource plays through asset partnerships and select corporate deals, with a bullish view on potential LNG exports to the Asia-Pacific region in the coming decades."
However, it is not just North America that is finding itself very much in demand for its unconventional energy sources. Brazil, Africa and regions of the Middle East, such as Iraq and Kurdistan, are also proving popular, with investment coming in from Asia and elsewhere.
As well as these emerging regions, Australia remains among the forces to be reckoned with when it comes to its interest in unconventional energy. Last year, its mining giant BHP Billiton bought Patrohawk Energy for $15 billion. This year, a deal between BHP and China National Offshore Oil Corporation (CNOOC) is also in the offing. CNOOC is reported to have sold natural gas assets to BHP, after embarking on a joint venture with Chesapeake Energy Corporation.
Despite the interest in regions like Latin America, Australasia and the Middle East, foreign investors are still most likely to head towards North America with their investment dollars, claims the IHS report.
The report concludes that foreign firms will carry on looking to invest in unconventional US oil and gas plays as they represent a "low exploration risk in a country with relatively high political and fiscal stability, versus other global regions such as the Middle East, Africa and Latin America."
About Merrill DataSite
Merrill DataSite is a secure virtual data room (VDR) solution that optimises the due diligence process by providing a highly efficient and secure method for sharing key business information between multiple parties. Merrill DataSite provides unlimited access for users worldwide, as well as real-time activity reports, site-wide search at the document level, enhanced communications through the Q&A feature and superior project management service - all of which help reduce transaction time and expense. Merrill DataSite's multilingual support staff is available from anywhere in the world, 24/7, and can have your VDR up and running with thousands of pages loaded within 24 hours or less.
With its deep roots in transaction and compliance services, Merrill Corporation has a cultural, organization-wide discipline in the management and processing of confidential content. Merrill DataSite is the first VDR provider to understand customer and industry needs by earning an ISO/IEC 27001:2005 certificate of registration – the highest standard for information security – and is currently the world's only VDR certified for operations in the United States, Europe and Asia.
As the leading provider of VDR solutions, Merrill DataSite has empowered nearly 2 million unique visitors to perform electronic due diligence on thousands of transaction totaling trillions of dollars in asset value. Merrill DataSite VDR solution has become an essential tool in an efficient and legally defensible process for completing multiple types of financial transactions. Learn more by visiting http://www.datasite.com today!
For more information, please contact Merrill DataSite: Tel: 1-866-399-3770;
Email: info(at)datasite(dot)com;
Read the full article here:
http://www.datasite.com/foreign-buyers-snap-up-north-american-unconventional-energy-producers054.htm
Follow us on Twitter: @merrilldatasite