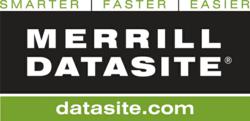 Strategic investors ensure industrial manufacturing M&A remains strong
New York,US (PRWEB) January 01, 2013
Read the full article here: http://bit.ly/TyBB0U
Strategic investors, with healthy bank accounts, were responsible for growth in industrial manufacturing M&A activity around the globe over the third quarter of 2012.
This is according to the latest Assembling Value report from PwC US. The figures show that, despite the fact that general manufacturing mergers and acquisitions activity continued to be subdued, industrial manufacturing saw activity increase 32 per cent in value terms form the second quarter to a total of $25 billion. This was also a 150 per cent increase on the third quarter last year, suggesting some serious recovery in the sector.
The number of larger transactions, valued at over $50 million, also increased significantly in Q3, rising to a total of 43, up from 32 in the previous quarter. Some 77 per cent of these larger deals involved strategic investors, while financial investors tended to stay in the sidelines. PwC's US industrial manufacturing leader, Bobby Bono, explained, "Strategic investors have generally maintained healthy balance sheets, which may fuel higher acquisition prices, further supported by the potential to drive future synergies."
There were several other factors influencing the rise in M&A in the industrial manufacturing sector in the third quarter. The growth in the oil and gas markets, as well as a healthy outlook for the green technology industry has made industrial manufacturing attractive to investors. They are also being wooed by the steady economic recovery in the US.
In fact, manufacturing in general is looking healthy in North America and the region is still attracting the most buyers in value terms. Along with the health of the industry, the size and stability of the North American targets played a part in this.
Overall, it was actually cross-border deals that drove the rise in M&A activity. The largest number of buyers and targets were based in the Asia-Pacific region, where economic growth continues alongside appetite for expansion. Mr Bono claims that India is a significant player, stating, "India's recovering and expanding manufacturing sector may be one factor in the increase in deal activity. This positive trend was driven by an expansion in output linked to stronger demand."
Many of the manufacturing firms involved in the M&A activity in the third quarter were rite-sizing and divestitures played a major part in the deal-making that occurred in the period. US industrial manufacturers are particularly interested in right-sizing and restructuring and the results mean that they have cash available to buy up competitors at home and overseas.
In terms of the divisions within which most of the activity was occurring, PwC claims that industrial machinery remained the leader, accounting for 42 per cent of the larger deals worth over $52 million. Several sub-sectors, including electronic equipment and fabricated metals, also showed strength in the third quarter.
Looking forward, there are some ongoing wider economic factors that could impact industrial manufacturing M&A in the coming months, according to PwC. Mr Bono claims that a general lack of confidence in the stability of global commerce, "further economic deterioration" in regions like Europe, and new order and revenue drops could negatively affect activity in the coming few months. However, he added, "Future industrial manufacturing transactions activity appears promising."
About Merrill DataSite
Merrill DataSite is a secure virtual data room (VDR) solution that optimizes the due diligence process by providing a highly efficient and secure method for sharing key business information between multiple parties. Merrill DataSite provides unlimited access for users worldwide, as well as real-time activity reports, site-wide search at the document level, enhanced communications through the Q&A feature and superior project management service - all of which help reduce transaction time and expense. Merrill DataSite's multilingual support staff is available from anywhere in the world, 24/7, and can have your VDR up and running with thousands of pages loaded within 24 hours or less.
With its deep roots in transaction and compliance services, Merrill Corporation has a cultural, organization-wide discipline in the management and processing of confidential content. Merrill DataSite is the first VDR provider to understand customer and industry needs by earning an ISO/IEC 27001:2005 certificate of registration – the highest standard for information security – and is currently the world's only VDR certified for operations in the United States, Europe and Asia.
As the leading provider of VDR solutions, Merrill DataSite has empowered nearly 2 million unique visitors to perform electronic due diligence on thousands of transaction totaling trillions of dollars in asset value. Merrill DataSite VDR solution has become an essential tool in an efficient and legally defensible process for completing multiple types of financial transactions.
For more information, please contact Merrill DataSite: Tel: 1-866-399-3770;
Email: info(at)datasite(dot)com;
Read the full article here:
http://www.datasite.com/strategic-investors-ensure-industrial-manufacturing-mergers-acquisitions-remains-strong086.htm
Follow us on Twitter: @merrilldatasite