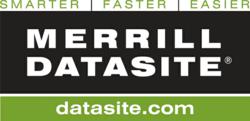 More M&A dealmakers buying transactional insurance
New York,US (PRWEB) December 06, 2012
Read the full article here: http://bit.ly/WFWV3J
Although mergers and acquisitions figures are down, the number of insurable policies being taken out by intermediaries is on the up, according to analysts.
Ongoing economic uncertainty in Europe, alongside poor corporate confidence and new regulations in the US are resulting in a drop in M&A activity. Mergermarket figures show that the value of global M&A activity for the first half of 2012 totaled $929.4 billion, which is a significant 21.6 per cent drop on a year earlier. Despite this slump in M&A interest and activity, those who are taking part in deals are becoming more likely to take out a deal cover to protect against losses they could incur during the process.
Some take out policies to protect them against due diligence risks. These losses could be the result of the seller not disclosing the true state of their business during the pre-deal period. Other policies might even cover the losses that either party could incur as a result of a negotiation process that results in a deal falling through.
Official figures from Marsh Insight's Transactional Risk Update, released this week, show that, in the year to June 2012, the total policy limits for transaction risk insurance purchases totaled $2.3 billion, up 35 per cent. Craig Schioppo, the MD at Marsh, which is a major insurance broker, explained to CFO.com that taking out cover is most beneficial to mid-market dealmakers – those whose deals are worth between $50 million and $1.5 billion.
Mr Schioppo went to on explain why cover was becoming increasingly popular. He said that taking out a policy – even in the middle of the deal making process – can help with negotiations. If either the buyer or seller gets their policy in place quickly, they can prevent hold-ups and obstacles. Policies can be bought at any time after the deal begins, but once the deal has been struck, it is too late.
With regards to the reasons why buyers or sellers decide to take out insurance, Schioppo explained, "Transactional insurance is for the event that something the buyer was told turns out to be untrue and the buyer suffers financial loss. The policy covers that financial loss."
It is not surprising that the increase in the number of transaction insurance policies taken out coincides with the growth in cross-border deals. Lorraine Lloyd-Thomas, the senior vice president at Marsh, explained that US buyers are "traditionally more risk-averse and are leveraging transactional risk insurance to counter the risks associated with investing overseas in Europe and Asia."
With the increase in cross-border transactions taking place involving US buyers who are looking to expand their reach in emerging markets, dealmakers who use virtual data rooms can reduce their risk. Using data rooms that can house all the documents, financial information and agreements between buyers and sellers can help both parties to ensure they have a full picture of their target or buyer before signing a deal. In turn, this could reduce the need for expensive transactional insurance policies.
About Merrill DataSite
Merrill DataSite is a secure virtual data room (VDR) solution that optimizes the due diligence process by providing a highly efficient and secure method for sharing key business information between multiple parties. Merrill DataSite provides unlimited access for users worldwide, as well as real-time activity reports, site-wide search at the document level, enhanced communications through the Q&A feature and superior project management service - all of which help reduce transaction time and expense. Merrill DataSite's multilingual support staff is available from anywhere in the world, 24/7, and can have your VDR up and running with thousands of pages loaded within 24 hours or less.
With its deep roots in transaction and compliance services, Merrill Corporation has a cultural, organization-wide discipline in the management and processing of confidential content. Merrill DataSite is the first VDR provider to understand customer and industry needs by earning an ISO/IEC 27001:2005 certificate of registration – the highest standard for information security – and is currently the world's only VDR certified for operations in the United States, Europe and Asia.
As the leading provider of VDR solutions, Merrill DataSite has empowered nearly 2 million unique visitors to perform electronic due diligence on thousands of transaction totaling trillions of dollars in asset value. Merrill DataSite VDR solution has become an essential tool in an efficient and legally defensible process for completing multiple types of financial transactions.
For more information, please contact Merrill DataSite: Tel: 1-866-399-3770;
Email: info@datasite.com; Web: http://www.datasite.com
Read the full article here: http://www.datasite.com/2564.htm
Follow us on Twitter: @merrilldatasite