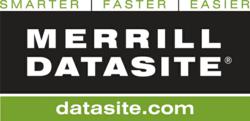 M&A activity in oilfield services industry expected to increase
New York, US (PRWEB) October 17, 2012
Read the full article here: http://bit.ly/TA4xYK
New research from Ernst & Young has found that most respondents in the oilfield services industry expect an increase in M&A and, significantly, none expect a decrease.
Encouragingly, almost three-quarters of those surveyed, including CEOs and private equity practitioners, plan to make acquisitions over the next one or two years. North America is expected to see the biggest rise in activity, followed by Asia-Pacific, Western Europe, Eastern Europe and Africa .
This would continue the positive trend that the sector has seen recently, with 96 deals being brokered so far this year.
Separate analysis from Barclays has confirmed that conditions are currently good for larger oil firms to snap up smaller companies and assets. EnerVest executive Phil DeLozier said oil and gas property sales could reach $60 billion this year. He is positive about the market, commenting at a recent expo in Houston, "We're probably going to see our busiest year this year. Not a day goes by when you don't get a call from someone looking to sell assets."
Barclays analysts say that big players such as Halliburton, Schlumberger and National Oilwell Varco, "have substantial capacity to add leverage, particularly considering the improving market outlook."
However, other large oil equipment makers could also get in on the action, the experts say, writing, "New regulations encouraging high-specification equipment, operator demand for high-caliber technologies and equipment capable of increasing efficiencies and reducing unplanned downtime, and the ongoing build-out in offshore markets all bodes well for continued growth in the capital equipment space, in our opinion."
There are multiple factors driving demand for M&As, with the opportunity for businesses to expand reach and services being one of the most important. Of those surveyed by Ernst & Young, 88 per cent said that access to new markets and customers would be the primary draw of acquisitions, whilst vertical integration to offer new services and access better technology came a close second.
Businesses in the oilfield services industries reported facing a number of challenges in their sector at the moment. Just over half said regulatory changes were an obstacle to implementing a business strategy, with economic uncertainty and the price of commodities being cited as the second greatest challenge. One in five respondents said that political upheaval in major oil regions represents a significant threat and the same number said "resource nationalism" was a primary concern.
One potential issue for oil and gas companies is financing. The economic climate has created a high level of risk in the sector so some companies may find it difficult to access the finance they need for M&A deals. However, most remain positive about the outlook, with over half saying that they are confident they will have better access to equity over the coming two years.
Andy Brogan, Global Transactions Advisory Services Leader for Oil & Gas said, "The energy sector faces multiple pressures requiring companies to remain nimble and proactive in anticipating and adapting to the changing environment."
He added, "The ability to integrate will be vital to success in the emerging markets while balancing the ability to deliver cost synergies in the developing markets. Through M&A and joint ventures, OFS companies can minimize risk and maximize earning potential."
About Merrill DataSite
Merrill DataSite is a secure virtual data room (VDR) solution that optimizes the due diligence process by providing a highly efficient and secure method for sharing key business information between multiple parties. Merrill DataSite provides unlimited access for users worldwide, as well as real-time activity reports, site-wide search at the document level, enhanced communications through the Q&A feature and superior project management service - all of which help reduce transaction time and expense. Merrill DataSite's multilingual support staff is available from anywhere in the world, 24/7, and can have your VDR up and running with thousands of pages loaded within 24 hours or less.
With its deep roots in transaction and compliance services, Merrill Corporation has a cultural, organization-wide discipline in the management and processing of confidential content. Merrill DataSite is the first VDR provider to understand customer and industry needs by earning an ISO/IEC 27001:2005 certificate of registration – the highest standard for information security – and is currently the world's only VDR certified for operations in the United States, Europe and Asia.
As the leading provider of VDR solutions, Merrill DataSite has empowered nearly 2 million unique visitors to perform electronic due diligence on thousands of transaction totaling trillions of dollars in asset value. Merrill DataSite VDR solution has become an essential tool in an efficient and legally defensible process for completing multiple types of financial transactions.
For more information, please contact Merrill DataSite:
Tel: 1-866-399-3770
Email: info(at)datasite(dot)com
Read the full article here:
http://www.datasite.com/mergers-acquisitions-activity-oilfield-services-industry-expected-increase076.htm
Follow us on Twitter: @merrilldatasite