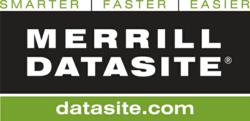 Few in the financial sector take advantage of M&A opportunities - but are they missing out?
New York,US (PRWEB) January 16, 2013
Read the full article here: http://bit.ly/VJ692J
When the financial crisis first hit, many expected it to result in a surge in consolidation in the financial services industry. However, this has not taken place, leaving those with the confidence to pursue M&A activity in a strong position come the inevitable recovery.
The recent announcement that Stifel Financial will be buying Keefe, Bruyette and Woods (KBW) investment bank has sparked a great deal of discussion on this topic in the financial media. Stifel is calling the move a "strategic merger", which will turn it into a bank with annual revenues totaling some $1.8 billion.
"This is an industry going through tremendous turmoil, but I'm a contrarian. I don't think the world is coming to an end," stated Stifel's chief executive, Ron Kruszewski. He added, "Last I checked, capitalism is alive and well."
Speaking to STL Today, he explained that, eventually, firms will be looking to raise capital and he intends to ensure that Stifel is well and truly in the running as the go-to investment bank when this confidence is regained.
Kruszewski has guided Stifel through several M&A deals in the past few years, all taking place at a time when so many of its contemporaries are still far too cautious to embark on major expansion plans. Stifel is seven times larger than it was in 2005 and it has managed to secure some of its purchases, including that of KBW, at bargain prices thanks to its brave timing.
However, very few within the financial sector are following its lead and taking part in M&A activity. Financial sector M&A deals in the US have totaled $43 billion this year so far, but this is still a drop in the ocean compared with the average of $120 billion of deals that took place each year between 2003 and 2009.
So why are financial firms so unwilling to take part in M&A? This comes down to uncertainty, according to analysts. For example, Boston Consulting Group's senior partner Marshall Lux, explained, "Many investment banks have yet to work out the path they want to take for growth." He went on to claim that three 'tiers' of investment banks have emerged. The first being extremely large 'megabanks' of which there are few, but which cover many product lines and geographic locations. The second are securities businesses that offer fewer products and also have their fingers in other pies, such as wealth management. The third are boutique companies and it is this segment that is growing most quickly and embarking on the most M&A activity.
One deal that has prompted some further speculation about the future of financial M&A is investment company Leucadia National's purchase of Jefferies investment bank for $2.8 billion. Analysts claim that this strategic link-up "makes sense". One banker, who spoke to euromoney.com, explained, "…this type of tie-up is back to the old days of merchant banking almost, where the firms can get involved in a wider variety of transactions and benefit from more stable underlying balance sheets."
About Merrill DataSite
Merrill DataSite is a secure virtual data room (VDR) solution that optimizes the due diligence process by providing a highly efficient and secure method for sharing key business information between multiple parties. Merrill DataSite provides unlimited access for users worldwide, as well as real-time activity reports, site-wide search at the document level, enhanced communications through the Q&A feature and superior project management service - all of which help reduce transaction time and expense. Merrill DataSite's multilingual support staff is available from anywhere in the world, 24/7, and can have your VDR up and running with thousands of pages loaded within 24 hours or less.
With its deep roots in transaction and compliance services, Merrill Corporation has a cultural, organization-wide discipline in the management and processing of confidential content. Merrill DataSite is the first VDR provider to understand customer and industry needs by earning an ISO/IEC 27001:2005 certificate of registration – the highest standard for information security – and is currently the world's only VDR certified for operations in the United States, Europe and Asia.
As the leading provider of VDR solutions, Merrill DataSite has empowered nearly 2 million unique visitors to perform electronic due diligence on thousands of transaction totaling trillions of dollars in asset value. Merrill DataSite VDR solution has become an essential tool in an efficient and legally defensible process for completing multiple types of financial transactions.
For more information, please contact Merrill DataSite: Tel: 1-866-399-3770;
Email: info@datasite.com;
Read the full article here:
http://www.datasite.com/few-in-financial-sector-take-advantage-of-merger-acquisitions-opportunities087.htm
Follow us on Twitter: @merrilldatasite