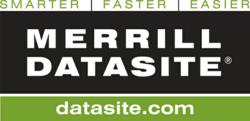 M&A in global brewing sector putting focus on local players
New York,US (PRWEB) February 13, 2013
Read the full article here: http://bit.ly/WZYb2a
A number of recent mergers and acquisitions (M&A) involving some of the world's biggest names in brewing – including AB InBev, SAB Miller, Carlsberg and Heineken – have changed the landscape for many local and smaller brewing companies, particularly those in emerging markets such as China.
A report compiled by Rabbobank, entitled Battling the Brewing Giants: The Changing Face of Competition for Local Brewers, indicated that while the largest brewing 'giants' in the world only accounted for 16 per cent of the global volume of beer produced in 2001, they now produce more than 50 per cent.
M&A deals have been taking place over the last 10 years throughout the world, but around a quarter of the transactions have taken place in China, where companies have seen an opportunity to capitalize on the significant profitability difference that exists between high-end and discount beverages.
The author of the report, Francois Sonneville, explained, "In China, premium beer generally costs more than RMB 25/liter (US$4), while discount beer costs less than RMB 5/liter and generates virtually no profit per hectoliter.
"As the giants have most global premium beers in their portfolio, they are well positions to benefit from the premiumization trends in those markets, provided they obtain a distribution platform."
The major M&A deals among the big brewing 'players' have allowed them to bring down production costs, which has seen the rate of volume growth rise by 13 per cent over the last decade for the big companies, compared to 4 per cent with the local brewers.
The smaller companies have found their means of survival, however, according to Sonneville, who said that many have turned to marketing products with unique positions or specific ingredients to mark themselves out. Sonneville explained, "This group includes most craft brewers, which only have a limited audience, but sell at a premium price and attain above-average margins, and other brewers with products that have a strong connection with a country or region."
Local brewers have been able to maintain a strong market share while the M&A deals between the big companies have been taken place. Its 53 per cent share of global beer volumes in 2011 was only a 3 per cent fall from its share in 2001 – although the M&A activity of the bigger companies was able to boost their market share by 31 per cent during the same decade.
Brewing M&A has also allowed the international giants to boost their profit share in the international beverage trade, accounting for 75 per cent of a profit pool thought to be around £30 billion ($47.3 billion) in 2011, with the smaller brewers accounting for 25 per cent of the 2011 profits – a fall from 45 per cent in 2001.
Sonneville said that the giants have largely been focusing on volume production and market share rather than profitability over the last 10 years, creating an organic growth in the profit pool that has also benefited the smaller brewers. This might change, however, he warned, if the big players turn their attention to profits and start to reap the financial benefits of their lower operating margins. This itself could lead to another surge in M&A deals, with smaller companies seeking the benefits of an alliance with a larger parent.
Sonneville stated, "Focusing on costs is important in some markets, and initiatives that might help local brewers to increase efficiency – such as co-manufacturing or joint purchasing – should also be investigated."
About Merrill DataSite
Merrill DataSite is a secure virtual data room (VDR) solution that optimises the due diligence process by providing a highly efficient and secure method for sharing key business information between multiple parties. Merrill DataSite provides unlimited access for users worldwide, as well as real-time activity reports, site-wide search at the document level, enhanced communications through the Q&A feature and superior project management service - all of which help reduce transaction time and expense. Merrill DataSite's multilingual support staff is available from anywhere in the world, 24/7, and can have your VDR up and running with thousands of pages loaded within 24 hours or less.
With its deep roots in transaction and compliance services, Merrill Corporation has a cultural, organisation-wide discipline in the management and processing of confidential content. Merrill DataSite is the first VDR provider to understand customer and industry needs by earning an ISO/IEC 27001:2005 certificate of registration – the highest standard for information security – and is currently the world's only VDR certified for operations in the Europe, United States and Asia.
As the leading provider of VDR solutions, Merrill DataSite has empowered more than two million unique visitors to perform electronic due diligence on thousands of transactions totalling trillions of dollars in asset value. Merrill DataSite VDR solution has become an essential tool in an efficient and legally defensible process for completing multiple types of financial transactions.
Read the full article here: http://www.datasite.com/mergers-acquistions-global-brewing-sector-putting-focus-local-players093.htm
Follow us on Twitter: @merrilldatasite