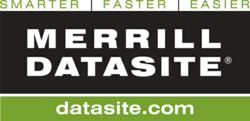 More M&A activity due among manufacturers?
New York, UK (PRWEB) July 06, 2012
Read the full article here: http://bit.ly/LlVaJt
Several studies in the past month or so have suggested that the manufacturing industry is seeing some notable signs of recovery. In addition, many experts in the sector believe this could lead to greater interest among dealmakers looking to buy, sell or merge firms.
Perhaps the first indication that manufacturing M&A may be on the up was the Deloitte annual Corporate Development Survey, which was published on 22 May. The report found that 62 per cent of executives from the manufacturing industry said they intend to increase mergers and acquisitions activity between now and 2014. This is far above the average of 46 per cent of executives that said the same thing across all industries.
Meanwhile, a report in a plastics title, plasticsnews.com, reported that a major private equity player, Riverside Co, which has been behind a large number of M&A deals, is taking a renewed interest in the manufacturing sector.
Riverside has traditionally carried out around 60 per cent of its deals in the sector, but this has recently fallen to just 23 per cent. Its senior adviser, William Seebach, explained: "In the last year or two, our interest in manufacturing has waned due to better fits in healthcare, education and training, software and franchising.
"But there could be a resurgence of manufacturing in the US because of low natural gas costs and the return of business from China."
It's all very well talking about a willingness to take part in M&A deals from the perspective of investors, but it's another thing as to whether the manufacturing firms themselves will want to buy or sell. William Hartmann, an analyst with Key Bank in Cleveland, claims that the bank is seeing a large number of manufacturers, who have struggled over the past two years, go out of business and sell up. Others are just selling off their less profitable lines.
He explained that many manufacturing firm owners are going through a "generational transition". He added, "A lot of them who made it through [the recession] are exhausted."
Mr Hartmann explained that many of these affected business owners had to cut their workforce right down and that the recession was generally tough for many, who will now be looking to sell their business. "So now some of them are saying 'If I get a good price, I'm out of here!"
Hartmann also claimed that there are plenty of buyers around ready to snap up these manufacturing firms being sold off. He said that there will be a "tremendous amount of activity" once the sellers secure the right prices for their businesses. Meanwhile, many potential buyers are sitting on "large amounts of cash," according to Hartmann.
He said that buyers will be looking to buy product lines for business divisions from competitors that failed to make it through the recession.
William Strauss, of the Federal Bank of Chicago, is another economist who expects an increase in M&A in the manufacturing industry and suspects that the middle market will be where much of the activity occurs. "The manufacturing sector continues to reinvent itself. I truly believe the recent collapse is cyclical not structural," he said.
About Merrill DataSite
Merrill DataSite is a secure virtual data room(VDR) solution that optimizes the due diligence process by providing a highly efficient and secure method for sharing key business information between multiple parties. Merrill DataSite provides unlimited access for users worldwide, as well as real-time activity reports, site-wide search at the document level, enhanced communications through the Q&A feature and superior project management service - all of which help reduce transaction time and expense. Merrill DataSite's multilingual support staff is available from anywhere in the world, 24/7, and can have your VDR up and running with thousands of pages loaded within 24 hours or less.
With its deep roots in transaction and compliance services, Merrill Corporation has a cultural, organization-wide discipline in the management and processing of confidential content. Merrill DataSite is the first VDR provider to understand customer and industry needs by earning an ISO/IEC 27001:2005 certificate of registration – the highest standard for information security – and is currently the world's only VDR certified for operations in the United States, Europe and Asia.
As the leading provider of VDR solutions, Merrill DataSite has empowered nearly 2 million unique visitors to perform electronic due diligence on thousands of transaction totaling trillions of dollars in asset value. Merrill DataSite VDR solution has become an essential tool in an efficient and legally defensible process for completing multiple types of financial transactions. Learn more by visiting http://www.datasite.com today!
For more information, please contact Merrill DataSite: Tel: 1-866-399-3770;
Email: info(at)datasite.com;
Read the full article here:
http://www.datasite.com/more-mergers-acquisitions-activity-due-among-manufacturers062.htm
Follow us on Twitter: @merrilldatasite