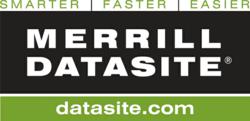 Anti-corruption due diligence essential prior to overseas M&A
New York, US (PRWEB) November 01, 2012
Read the full article here: http://bit.ly/WSdaz1
Any business considering international mergers and acquisitions activity would, these days, be unwise to embark upon a deal without first carrying out a full anti-corruption due diligence process.
The economic conditions businesses are operating in today have led many to seek growth in emerging markets. This means a growing number are buying up and merging with firms based in Asian, South American and African countries.
This new approach to businesses has left many US firms more susceptible to corruption. This is not to say that they are more at risk of being targeted themselves, but could, unwittingly, buy or merge with a company that is involved in corrupt activities.
This should be of particular concern to firms in light of the fact that this greater level of susceptibility coincides with a much greater emphasis on anti-corruption at home. The US Department of Justice made several major additions its Foreign Corrupt Practices Act (FCPA) in recent years, all of which leave American companies more vulnerable to legal action if they involve themselves with corrupt foreign businesses.
In the past, companies may have been able to plead ignorance if a business they had acquired was found to be corrupt. However, this is no longer the case and the 'head in the sand' argument will no longer prevent corporations from being heavily fined for unwise M&A activity with corrupt entities abroad.
The best protection against litigation under the FCPA, when carrying out M&A overseas, is to carry out a thorough anti-corruption due diligence process. There are several stages to this and a large number of questions that need to be addressed by dealmakers before they sign on the dotted line.
Firstly, dealmakers need to establish if the target business has ever been subject to investigations or sanctions over corrupt or fraudulent activities in the past. This includes an investigation into the senior managers' backgrounds and reputations. Taking a look at the existing anti-corruption and compliance measures the target company is talking is also another useful way to establish risk.
Secondly, the due diligence process should examine which countries the target does businesses in and their level of risk. Transparency International's Corruption Perceptions Index is a great tool that can help measure vulnerability.
The business model of the target business needs to be evaluated in terms of its susceptibility to corruption in the form of bribery etc. At the same time, it is always worth taking a look at the role third parties play in the target business' operations. If a US business merges with a foreign company whose third party contractor is then discovered to be offering bribes to win contracts, for example, the US business could be vulnerable to lawsuits under the FCPA.
One of the best protections a US company can create for itself when embarking on overseas M&A however, is record keeping. Ensuring that a clear audit trail of all the anti-corruption precautions taken can be offered demonstrates a clear intention to avoid corruption. This ability to demonstrate intention is what the FCPA investigators are really looking for. Excuses will simply no longer cut it with investigators.
About Merrill DataSite
Merrill DataSite is a secure virtual data room (VDR) solution that optimizes the due diligence process by providing a highly efficient and secure method for sharing key business information between multiple parties. Merrill DataSite provides unlimited access for users worldwide, as well as real-time activity reports, site-wide search at the document level, enhanced communications through the Q&A feature and superior project management service - all of which help reduce transaction time and expense. Merrill DataSite's multilingual support staff is available from anywhere in the world, 24/7, and can have your VDR up and running with thousands of pages loaded within 24 hours or less.
With its deep roots in transaction and compliance services, Merrill Corporation has a cultural, organization-wide discipline in the management and processing of confidential content. Merrill DataSite is the first VDR provider to understand customer and industry needs by earning an ISO/IEC 27001:2005 certificate of registration – the highest standard for information security – and is currently the world's only VDR certified for operations in the United States, Europe and Asia.
As the leading provider of VDR solutions, Merrill DataSite has empowered nearly 2 million unique visitors to perform electronic due diligence on thousands of transaction totaling trillions of dollars in asset value. Merrill DataSite VDR solution has become an essential tool in an efficient and legally defensible process for completing multiple types of financial transactions. Learn more by visiting http://www.datasite.com today!
For more information, please contact Merrill DataSite: Tel: 1-866-399-3770;
Email: info(at)datasite(dot)com;
Read the full article here:
http://www.datasite.com/anti-corruption-due-diligence-essential-prior-to-overseas-mergers-acquisitions079.htm
Visit our Knowledge Center here: http://www.datasite.com/white-papers.htm
Follow us on Twitter: @merrilldatasite