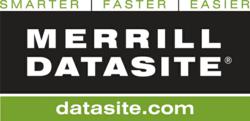 Market Evolution Encourages Technology, Media and Telecoms sector M&A
New York,US (PRWEB) January 21, 2013
As most sectors continue to lick their wounds and play safe when it comes to growth and M&A, the technology, media and telecoms (TMT) sector is embracing the need for change and growth and is not afraid to buy and sell as a result.
A recent report in the Financial Times outlines how the TMT sector is ever-evolving in response to a marketplace that simply never sits still. Customers are always on the lookout for the latest devices, technologies and ways to communicate and the sector is also seeing huge growth in its customer base, from a global perspective.
Telecoms and technology firms have led the way when it comes to M&A so far in 2012 and are responsible for some of the largest deals completed. Thomson-Reuters figures show that the value of M&A in the technology sector was up 2.5 per cent in the year to the end of November. Some 40 per cent of these were involved in wireless and telecommunications, as well as internet software and services. The largest deals taking place in this subsector have included the $20 billion investment from Japan's Softbank in US cell phone firm Sprint Nextel and Deutsche Telekom's takeover of MetroPCS through T-Mobile.
Telecoms, specifically, has been an extremely active subsector when it comes to M&A, with deals valued at $129.9 billion in the year to the end of November 2012, up from $89.5 billion during the same period in 2011. This activity is thought to stem largely from the fierce competition and regulatory pressures on telecoms providers, according to the FT. They spoke to Deutsche Bank's head of TMT for Europe, Gavin Deane, who explained that much of the activity is arising due to pressures to divest.
"Declining revenues has become the norm, which means cost-cutting is constantly needed to maintain earnings."
The co-head of TMT for the EMEA region at JPMorgan, Markus Boser, echoed this view. He told the FT: "Many incumbent telecom operators are under pressure financially with big capital expenditure requirement so we would expect some of them to look for financing through divestment."
Although competition makes operating in the telecoms market extremely demanding, data growth should be driven by the availability of cheaper smartphones. This suggests there is considerable room for growth within the sector in the medium-term. Much of this growth could occur in emerging markets, with emphasis on Africa, according to analysts like Hervé Malausséna, of investment bank Moelis & Co. Meanwhile, UBS's Thomas Koehrer told the FT that he could foresee the area of fixed-mobile integration leading much of the M&A activity in the telecoms sector going forward.
Despite all the bullishness in the sector there are still some challenges that are holding back a number of deals – not least the large gaps between how buyers and sellers value assets. UBS's Mark Lewisohn, an expert in TMT, told the FT: "The price gaps between buyers and sellers is still huge and no one wants to be seen overpaying for assets. Those trends are still stalling M&A in the sector."
About Merrill DataSite
Merrill DataSite is a secure virtual data room (VDR) solution that optimizes the due diligence process by providing a highly efficient and secure method for sharing key business information between multiple parties. Merrill DataSite provides unlimited access for users worldwide, as well as real-time activity reports, site-wide search at the document level, enhanced communications through the Q&A feature and superior project management service - all of which help reduce transaction time and expense. Merrill DataSite's multilingual support staff is available from anywhere in the world, 24/7, and can have your VDR up and running with thousands of pages loaded within 24 hours or less.
With its deep roots in transaction and compliance services, Merrill Corporation has a cultural, organization-wide discipline in the management and processing of confidential content. Merrill DataSite is the first VDR provider to understand customer and industry needs by earning an ISO/IEC 27001:2005 certificate of registration – the highest standard for information security – and is currently the world's only VDR certified for operations in the United States, Europe and Asia.
As the leading provider of VDR solutions, Merrill DataSite has empowered nearly 2 million unique visitors to perform electronic due diligence on thousands of transaction totaling trillions of dollars in asset value. Merrill DataSite VDR solution has become an essential tool in an efficient and legally defensible process for completing multiple types of financial transactions.
For more information, please contact Merrill DataSite: Tel: 1-866-399-3770;
Email: info@datasite.com;
Read the full article here:
http://www.datasite.com/Market-evolution-encourages-tmt-sector-mergers-acquisitions088.htm
Follow us on Twitter: @merrilldatasite