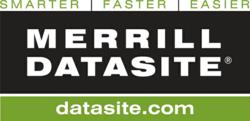 Switch in oil and gas M&A trend towards midstream transactions.
New York, US (PRWEB) August 23, 2012
Read the full article here: http://bit.ly/TJRqkU
After two years of the upstream sector attracting the majority of oil and gas mergers and acquisitions activity, it is now the turn of the midstream sector to take over, according to a new report from PwC.
The activities that take place in the oil and gas industry can be roughly split into three 'sectors'. Upstream refers to the exploration and extraction of crude oil and natural gas. Midstream is used to describe the storage marketing and transportation of gas and oil, and downstream refers to the processing and refining of these products.
The latest PwC Oil & Gas M&A analysis report shows that there has been a notable change in the M&A trends within the industry towards midstream activities. In other words – the businesses that are involved in 'midstream' activities have been involved in more mergers and acquisitions.
This new trend started to emerge in the second quarter of this year. Until then, upstream transactions were leading M&A activity for around two years.
The report shows that three of the five largest deals that took place in the three-month period were midstream sector deals. These large deals included the takeover of Sunoco Inc by Energy Transfer Partner LP for $9 billion and the $2.5 billion buyout of two of Chesapeake Energy Corp's subsidiaries by Global Infrastructure Partner.
Overall, 55 per cent of the second quarter oil and gas M&A activity involved midstream deals, with a total value of $15.8 billion. This is up by an impressive 200 per cent on the same period in 2011. In total, there was $28.5 billion worth of oil and gas deals in the second quarter of the year, which is up slightly on last year, although the volume of deals fell slightly to 50 from 55.
The PwC report claims that the trend towards midstream has been sparked by the slight fall in oil prices. The principal of PwC's M&A practice, Rick Roberg, explained, "The second quarter experienced a softening of oil prices, combined with the continued lows of natural gas prices and the global economic uncertainty, many oil and gas companies started to pull back from the new investments in the upstream sector."
Those investing in midstream M&A were largely gunning for infrastructure used to transport, process and store the gas and oil extracted from shale. This is the trend that PwC expects to continue through the rest of the year.
Despite this, there were still 29 upstream deals taking place over the period, but these were only valued at a total of $9.3 billion. Meanwhile four downstream deals also took place totaling over $2 billion.
The value of the M&A deals that did take place were up, with average deal size rising to an impressive 569 million, up 35 per cent from the average size last year. This indicated that M&A activity in the oil and gas sector is strong and the appetite for large, mainstream deals should contribute towards further growth later in 2012.
About Merrill DataSite
Merrill DataSite is a secure virtual data room (VDR) solution that optimizes the due diligence process by providing a highly efficient and secure method for sharing key business information between multiple parties. Merrill DataSite provides unlimited access for users worldwide, as well as real-time activity reports, site-wide search at the document level, enhanced communications through the Q&A feature and superior project management service - all of which help reduce transaction time and expense. Merrill DataSite's multilingual support staff is available from anywhere in the world, 24/7, and can have your VDR up and running with thousands of pages loaded within 24 hours or less.
With its deep roots in transaction and compliance services, Merrill Corporation has a cultural, organization-wide discipline in the management and processing of confidential content. Merrill DataSite is the first VDR provider to understand customer and industry needs by earning an ISO/IEC 27001:2005 certificate of registration – the highest standard for information security – and is currently the world's only VDR certified for operations in the United States, Europe and Asia.
As the leading provider of VDR solutions, Merrill DataSite has empowered nearly 2 million unique visitors to perform electronic due diligence on thousands of transaction totaling trillions of dollars in asset value. Merrill DataSite VDR solution has become an essential tool in an efficient and legally defensible process for completing multiple types of financial transactions. Learn more by visiting http://www.datasite.com today!
For more information, please contact Merrill DataSite:
Tel: 1-866-399-3770;
Email: info(at)datasite(dot)com;
Web:
Read the full article here:
http://www.datasite.com/switch-oil-gas-mergers-acquisitions-trend-toward-midstream-transactions069.htm
Follow us on Twitter: @merrilldatasite