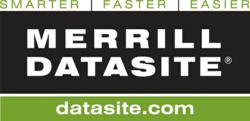 Webinar Playback - 2012 Presidential Elections: The Impact of Political and Economic Uncertainty on the Deal Making Environment
New York, NY (PRWEB) May 10, 2012
Register for the webinar playback here: http://ow.ly/aJMQA
This webinar originally took place on April 4, 2012
Investors, both domestic and foreign are watching the drama as yet another U.S. presidential election unfolds. What impact does political uncertainty of this kind have on the deal making environment? Are investors waiting on the sidelines to see how things net out or are they aggressively pursuing opportunities under the assumption that the devil you know is better than the one that you don't?
The following topics were among those discussed:

How a change in presidential administrations could affect the attractiveness of the deal making environment.
What the investment community views as the greatest opportunities and challenges in deal making as the Presidential Elections unfold.
Whether the speed at which the Republicans elect their front man has an impact on investments.
Whether a moderate or conservative candidate would be more or less attractive for M&A activity.
What a re-elected Obama administration could mean for deal making.
Our panel of international business experts provided insights, ideas and resources to navigate world markets. The panelists were: Alexander K. Chefetz, Managing Director, GCA Savvian; Maria Ramirez, President & Chief Executive Officer, Maria Fiorina Ramirez, Inc.;and Stephen T. Giove, Partner, Shearman & Sterling LP.
About Merrill DataSite
Merrill DataSite is a secure virtual data room (VDR) solution that optimizes the due diligence process by providing a highly efficient and secure method for sharing key business information between multiple parties. Merrill DataSite provides unlimited access for users worldwide, as well as real-time activity reports, site-wide search at the document level, enhanced communications through the Q&A feature and superior project management service - all of which help reduce transaction time and expense. Merrill DataSite's multilingual support staff is available from anywhere in the world, 24/7, and can have your VDR up and running with thousands of pages loaded within 24 hours or less.
With its deep roots in transaction and compliance services, Merrill Corporation has a cultural, organization-wide discipline in the management and processing of confidential content. Merrill DataSite is the first VDR provider to understand customer and industry needs by earning an ISO/IEC 27001:2005 certificate of registration – the highest standard for information security – and is currently the world's only VDR certified for operations in the United States, Europe and Asia.
As the leading provider of VDR solutions, Merrill DataSite has empowered nearly 2 million unique visitors to perform electronic due diligence on thousands of transaction totaling trillions of dollars in asset value. Merrill DataSite VDR solution has become an essential tool in an efficient and legally defensible process for completing multiple types of financial transactions.
For more information, please contact Merrill DataSite: Tel: 1-866-399-3770;
Email: info(at)datasite(dot)com;
Watch the playback of the webinar here:
http://www.datasite.com/2012-presidential-elections-impact-deal-making-environment.htm
Follow us on Twitter: @merrilldatasite