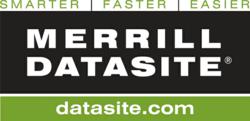 Could the recent increase in M&A deals mean the slump is over?
New York, US (PRWEB) July 19, 2012
Investment banks, such as Morgan Stanley and Goldman Sachs, may be hoping that a recent flurry of M&A deals could indicate the end of a slow period for dealmaking. However, it is unlikely that the recent spate of takeovers is any more than a blip, according to a new Ernst & Young report.
Among the most notable of the large deals that have taken place in recent weeks is the takeover of Mexico's Grupo Modelo by the world's largest brewer, Anheuser Busch InBev. The $20.1 billion deal is the largest takeover of any Mexican firm for more than two decades.
It will see InBev acquire, among others, the Corona beer brand, which is the most popular imported beer brand in the US. The deal has also resulted in an even-more consolidated drinks industry.
The recent $$2.4 billion buyout of Quest Software by tech giant Dell is another in a line of recent high-value takeovers. The deal is expected to drive Dell's move into software and could prompt other similar tech deals, according to analysts.
However, despite the spate of deals, Ernst & Young's latest report into the state of the M&A market paints a very different picture and one that is likely to leave investment bankers short of hope for a general upturn. The survey of companies and directors, published earlier this week, showed that 55 per cent of respondents are now focusing on organic growth.
For those that are looking at selling, the main reason is to jettison struggling divisions. Some 34 per cent of respondents said that they would consider selling some business divisions in the coming 12 months, but this isn't to say that any other firms will be interested in buying.
The problem, claims Ernst & Young, is the ongoing economic slump around the globe. The appetite among potential dealmakers for actually signing on the dotted line and committing to a takeover continues to be muted. This is despite the fact that US businesses are sitting on a cash pile totaling some $2 trillion.
There could be one shining star out there, however, which may lend the likes of Morgan Stanley and Goldman Sachs a hand, in the form of the energy and clean tech industries. These are areas that are continuing to see strong M&A activity. The value of M&A deals carried out by energy firms in the first half of the year was up 37 per cent on the same period a year ago to $55.8 billion. This was despite the fact that the number of deals fell by 26 per cent.
The Clean Tech industry saw the number of deals taking place soar by 41 per cent in the first quarter of 2012 alone, according to Ernst & Young figures.
In conclusion, although some industries are bucking the trend and a recent flurry of deals has briefly provided work for investment bankers, the overall outlook for US M&A activity remains modest. Analysts believe that business have other priorities, such has taking on new staff and investing in technology before they will start to look at takeover or mergers.
Read the full article here: http://bit.ly/M1J3Ns
About Merrill DataSite
Merrill DataSite is a secure virtual data room(VDR) solution that optimizes the due diligence process by providing a highly efficient and secure method for sharing key business information between multiple parties. Merrill DataSite provides unlimited access for users worldwide, as well as real-time activity reports, site-wide search at the document level, enhanced communications through the Q&A feature and superior project management service - all of which help reduce transaction time and expense. Merrill DataSite's multilingual support staff is available from anywhere in the world, 24/7, and can have your VDR up and running with thousands of pages loaded within 24 hours or less.
With its deep roots in transaction and compliance services, Merrill Corporation has a cultural, organization-wide discipline in the management and processing of confidential content. Merrill DataSite is the first VDR provider to understand customer and industry needs by earning an ISO/IEC 27001:2005 certificate of registration – the highest standard for information security – and is currently the world's only VDR certified for operations in the United States, Europe and Asia.
As the leading provider of VDR solutions, Merrill DataSite has empowered nearly 2 million unique visitors to perform electronic due diligence on thousands of transaction totaling trillions of dollars in asset value. Merrill DataSite VDR solution has become an essential tool in an efficient and legally defensible process for completing multiple types of financial transactions.
For more information, please contact Merrill DataSite: Tel: 1-866-399-3770;
Email: info(at)datasite(dot)com;
Web: http://www.datasite.com
Read the full article here:
http://www.datasite.com/could-recent-increase-mergers-acquisitions-deals-mean-slump-over065.htm
Follow us on Twitter: @merrilldatasite