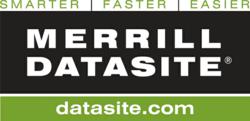 Preparing your fund to hit the road: Targeting Investors
New York, US (PRWEB) September 27, 2012
Watch the free webinar playback here: http://bit.ly/SfxsL9
A complimentary webinar by Thomson Reuters peHUB and sponsored by Merrill DataSite, Original webcast on Tuesday, August 7, 2012
The PPM and marketing materials are proofed and printed. But where to raise your fund? In this, the second of five webinars targeting next generation managers, we tackle the problem of creating a solid, sensible plan for the roadshow.
Topics covered in this free webinar include:

What kinds of investors tend to be most receptive to next-generation managers?
What kinds of different standards are emerging managers held to during diligence?
Should emerging managers hire a placement agent for all or part of the fund?
Is it worth traveling abroad to try to round up investors?
The top 10 mistakes next-generation managers make in identifying potential investors.
Which pension funds specifically carve out capital for next-generation managers?
What advisors make a specialty of backing new groups?
What are the best technologies/databases for finding investors?
What kind of receptivity should an emerging manager expect from investors in previous funds with previous firms?
The panel members for this online event will be:

Carter F. Bales, Chairman, NewWorld Capital Group
John Crocker, Managing Director, Deutsche Bank AG, Filiale NY
Paul Denning, CEO, Denning and Company, LLC
Irwin C. Loud, III, CIO and Managing Director, Muller and Monroe
Web MODERATOR: Mark Cecil, Contributing Editor, Thomson Reuters
About Merrill DataSite
Merrill DataSite is a secure virtual data room (VDR) solution that optimizes the due diligence process by providing a highly efficient and secure method for sharing key business information between multiple parties. Merrill DataSite provides unlimited access for users worldwide, as well as real-time activity reports, site-wide search at the document level, enhanced communications through the Q&A feature and superior project management service - all of which help reduce transaction time and expense. Merrill DataSite's multilingual support staff is available from anywhere in the world, 24/7, and can have your VDR up and running with thousands of pages loaded within 24 hours or less.
With its deep roots in transaction and compliance services, Merrill Corporation has a cultural, organization-wide discipline in the management and processing of confidential content. Merrill DataSite is the first VDR provider to understand customer and industry needs by earning an ISO/IEC 27001:2005 certificate of registration – the highest standard for information security – and is currently the world's only VDR certified for operations in the United States, Europe and Asia.
As the leading provider of VDR solutions, Merrill DataSite has empowered nearly 2 million unique visitors to perform electronic due diligence on thousands of transaction totaling trillions of dollars in asset value. Merrill DataSite VDR solution has become an essential tool in an efficient and legally defensible process for completing multiple types of financial transactions. Learn more by visiting http://www.datasite.com today!
For more information, please contact Merrill DataSite: Tel: 1-866-399-3770;
Email: info(at)datasite(dot)com;
Watch the free webinar playback here:
http://www.datasite.com/targeting-investors-webinar.htm
Follow us on Twitter: @merrilldatasite