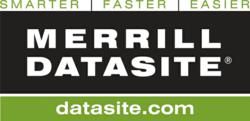 Slowdown in tech deals as market takes cautious approach
New York, US (PRWEB) December 19, 2012
Read the full article here: http://bit.ly/T1YQQR
M&A activity in the third quarter of the year has leveled off, as businesses take a more cautious approach in light of ongoing economic fears.
The latest PricewaterhouseCoopers (PwC) US Technology M&A Insights report shows that the number of tech deals completed in Q3 totaled 59, which was just one up on the 58 deals completed in Q2. The total value of these deals fell to $20.5 billion. PwC analysts, Rob Fisher explained that the activity was depressed in light of ongoing fears about the state of the wider economy.
The economy has seen some ups and downs in recent months, with improvements noted in the housing market and in stock values among listed tech firms. Mr Fisher claims that some good results for the tech industry specifically will not go too far in improving morale as "the number-one question is the global macro-economy," which, unfortunately, isn't looking good.
In the US, employment data remained poor, while tax increases and cuts in budgets triggered by the 'financial cliff' could spark a further recession, according to some analysts. As a result of these fears, PwC claims it is unlikely that dealmaking will pick up in the fourth quarter either.
Within the technology sector itself, there are some specific challenges holding back growth. IT departments have had to lower their budgets as a result of the economic climate and are no longer spending cash on PCs. In addition to this, large-scale consolidation over the past few years has led to a smaller number of larger businesses battling it out for supremacy, dominating the market.
Of the deals that are taking place, some trends are beginning to emerge. Cloud computing is still a major draw for dealmakers and 59 per cent of the deals completed concerned cloud or software companies, These companies also contributed 78 per cent of deal value in the third quarter. This shows that, although they are remaining cautious, tech firms still have their finger on the pulse and want to ensure they keep up to date with the latest growth areas.
The trend for consolidation has also resulted in technology firms making more, smaller, IP-driven deals as they strive to keep ahead of the game and remain competitive. Because It is such an innovation-focused industry, smaller firms know that buying up IP relatively inexpensively can lead to growth and can even help them compete with the biog boys if they make the right acquisition decisions.
Looking forward, some larger deals are expected next year and some largish deals have even taken place in the last few months. For example, IBM's $1.3 billion purchase of Kenexa. However, it could be a while until the mega-deals we all got used to a few years back are taking place again. Fisher added, "In this sort of environment acquirers tend to become conservative and focus on internal operations and efficient delivery of core offerings."
About Merrill DataSite
Merrill DataSite is a secure virtual data room (VDR) solution that optimizes the due diligence process by providing a highly efficient and secure method for sharing key business information between multiple parties. Merrill DataSite provides unlimited access for users worldwide, as well as real-time activity reports, site-wide search at the document level, enhanced communications through the Q&A feature and superior project management service - all of which help reduce transaction time and expense. Merrill DataSite's multilingual support staff is available from anywhere in the world, 24/7, and can have your VDR up and running with thousands of pages loaded within 24 hours or less.
With its deep roots in transaction and compliance services, Merrill Corporation has a cultural, organization-wide discipline in the management and processing of confidential content. Merrill DataSite is the first VDR provider to understand customer and industry needs by earning an ISO/IEC 27001:2005 certificate of registration – the highest standard for information security – and is currently the world's only VDR certified for operations in the United States, Europe and Asia.
As the leading provider of VDR solutions, Merrill DataSite has empowered nearly 2 million unique visitors to perform electronic due diligence on thousands of transaction totaling trillions of dollars in asset value. Merrill DataSite VDR solution has become an essential tool in an efficient and legally defensible process for completing multiple types of financial transactions.
For more information, please contact Merrill DataSite: Tel: 1-866-399-3770;
Email: info@datasite.com; Web: http://www.datasite.com
Read the full article here:
http://www.datasite.com/Slowdown-tech-deals-market-takes-cautious-approach084.htm
Visit our Knowledge Center here: http://www.datasite.com/white-papers.htm
Follow us on Twitter: @merrilldatasite