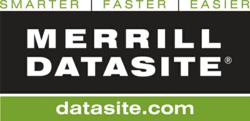 Middle Market M&A 2012 Wrap-Up & 2013 Outlook
New York,US (PRWEB) January 09, 2013
Watch the complimentary webinar playback by Merrill DataSite: http://bit.ly/SCPLz0
Originally broadcast on Wednesday, December 12, 2012
According to published reports from Thomson Reuters, the total value of worldwide Mid-Market M&A was nearly US$500 billion during the first nine months of 2012, an 11.8% decrease from comparable 2011 levels. Similarly, the number of M&A deals announced towards the end of 2012 fell more than 13% compared to the same period last year.
Despite these disappointing results, there were some significant rays of light. While the middle market as a whole saw a decrease in the number of overall transactions, high tech, energy and power, and real estate sectors have started to pick up steam and the industrial manufacturing sector has seen a tremendous rebound, with average deal value up over 150% from 2011.
To help you to better understand the effect of these M&A results and trends on your business, Merrill DataSite® assembled a panel of experts to provide insight into how they've managed through the cycle, how they are positioning themselves and their clients to succeed, and what they expect from M&A in 2013.
The upside to down cycles is that they eventually improve. For buyers and sellers alike, coffers remain flush with cash that will likely be put to work in 2013, kicking off a long and sustainable market turnaround for M&A.
Topics that were addressed:
1. What were the biggest challenges and where were the greatest opportunities in 2012?
2. What were the keys to successful transactions?
3. Which industries and regions will present the greatest opportunities in 2013?
4. What impact will financial reform and tax regulation have on M&A?
5. What role will private equity play in M&A transactions in the coming year?
6. How will equity and debt markets affect M&A transactions?
No fee is required to participate in this special event.
About Merrill DataSite
Merrill DataSite is a secure virtual data room (VDR) solution that optimizes the due diligence process by providing a highly efficient and secure method for sharing key business information between multiple parties. Merrill DataSite provides unlimited access for users worldwide, as well as real-time activity reports, site-wide search at the document level, enhanced communications through the Q&A feature and superior project management service - all of which help reduce transaction time and expense. Merrill DataSite's multilingual support staff is available from anywhere in the world, 24/7, and can have your VDR up and running with thousands of pages loaded within 24 hours or less.
With its deep roots in transaction and compliance services, Merrill Corporation has a cultural, organization-wide discipline in the management and processing of confidential content. Merrill DataSite is the first VDR provider to understand customer and industry needs by earning an ISO/IEC 27001:2005 certificate of registration – the highest standard for information security – and is currently the world's only VDR certified for operations in the United States, Europe and Asia.
As the leading provider of VDR solutions, Merrill DataSite has empowered nearly 2 million unique visitors to perform electronic due diligence on thousands of transaction totaling trillions of dollars in asset value. Merrill DataSite VDR solution has become an essential tool in an efficient and legally defensible process for completing multiple types of financial transactions.
For more information, please contact Merrill DataSite: Tel: 1-866-399-3770;
Email: info@datasite.com;
Watch the webinar playback here:
http://www.datasite.com/middle-market-mergers-acquisitions-2013-outlook.htm
Follow us on Twitter: @merrilldatasite