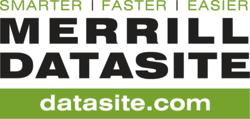 Webinar Playback - M&A in emerging markets: financing trends & deal expectations 2012/13
London, UK (PRWEB UK) 12 July 2012
Register to watch this free webinar playback: http://www.media-server.com/m/p/ctktaavs
Originally held on Thursday, 28 June, 2012, 9:00am BST
The IFR/Merrill DataSite M&A Webinar brought together a leading panel of senior M&A professionals to analyse the outlook for financing M&A deals in Emerging Markets. Through this playback, you will hear the opinions and ideas of some of the M&A industry's leading lights.
The webinar is free to access for registered users, please register by clicking here: http://www.media-server.com/m/p/ctktaavs
Topics discussed included:

Analysing M&A deal flow in "old" Europe versus Emerging Markets in Europe in 2012
Examining M&A growth in Central and Eastern Europe, and deal prospects and pipelines
Highlighting Emerging Market M&A hotspots – where are deals most likely to emerge in 2012 and beyond, and will deal flow be sustained?
What investment opportunities exist as a result of global shifts in M&A activities?
Financing Emerging Market M&A – analysing the funding mix, including bank lending, capital markets and hybrid solutions
Analysing in-bound and out-bound deal flow from Emerging Markets across Europe
Is Emerging Market to Emerging Market M&A deals the next big theme?
How far will changes to banking regulation impact M&A transactions in terms of disclosure, transparency and costs, in both Emerging Markets and EMEA deals?
About Merrill DataSite
Merrill DataSite is a secure virtual data room (VDR) solution that optimises the due diligence process by providing a highly efficient and secure method for sharing key business information between multiple parties. Merrill DataSite provides unlimited access for users worldwide, as well as real-time activity reports, site-wide search at the document level, enhanced communications through the Q&A feature and superior project management service - all of which help reduce transaction time and expense. Merrill DataSite's multilingual support staff is available from anywhere in the world, 24/7, and can have your VDR up and running with thousands of pages loaded within 24 hours or less.
With its deep roots in transaction and compliance services, Merrill Corporation has a cultural, organisation-wide discipline in the management and processing of confidential content. Merrill DataSite is the first VDR provider to understand customer and industry needs by earning an ISO/IEC 27001:2005 certificate of registration – the highest standard for information security – and is currently the world's only VDR certified for operations in the Europe, United States and Asia.
As the leading provider of VDR solutions, Merrill DataSite has empowered nearly two million unique visitors to perform electronic due diligence on thousands of transactions totalling trillions of dollars in asset value. Merrill DataSite VDR solution has become an essential tool in an efficient and legally defensible process for completing multiple types of financial transactions.
Register to watch this free webinar playback: http://www.media-server.com/m/p/ctktaavs
For more information, please contact Merrill DataSite: Tel:+44 (0)207 422 6274;
Follow us on Twitter: @merrilldatasite