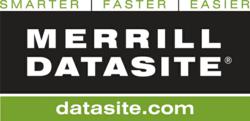 Webinar Playback: Brazil 2012: Private Equity and M&A Investment Activity in South America's Largest Economy
New York, US (PRWEB) October 03, 2012
Download the complimentary webinar playback here: http://bit.ly/QduRUn
Originally broadcast on Wednesday, August 1, 2012.
Download the presentation slides and playback
In May of 2011, Merrill DataSite hosted a webinar on Brazil where the discussion focused on the major drivers which had contributed to the significant institutional investor interest the country was experiencing including its strong economy, vast natural resources and a growing middle class.
Fast forward to today and you'll see a decided difference in investors' perception of Brazil, fueled by fears of a slowing of its economy and the recent weakening of its currency. While some of the growth drivers have changed, the opportunity for foreign investment remains strong, particularly for investors that take a long-term view towards Brazil. These factors, combined with the strong investment and growth opportunities domestic companies are seeing globally, continue to position Brazil as the cornerstone of the South America's economy.
What will be discussed:
1. What effect, if any, has the slowing of the World economy had on institutional interest and deal flow in Brazil?
2. Where does Brazil stand in terms of bolstering its infrastructure, where's the money coming from and is it sufficient to support the country's requirements? Does the upcoming World Cup and Olympic Games affect these efforts?
3. Where is deal flow the strongest when we compare large vs. middle-market companies?
4. Which industries (in Brazil?) are most active and are experiencing the strongest valuations?
5. Which countries are being most aggressive in pursuing, as well as successfully investing in Brazil and why?
6. The foundation to a successful cross border transaction is thorough due diligence to identify potential risks and opportunities. How can the legal, economic and political risks to pursuing a deal in Brazil be addressed during this process?
Our panel of international business experts will provide insights, ideas and resources to help you navigate world markets. The panel will include: Amaury Junior, Chief Investment Officer, Vision Brazil Investments; Matt Cole, Fund Portfolio Manager, North Bay Equity Partners; Maureen Downey, Principal, Pantheon Ventures; Vanessa Viana, Private Equity Manager, Banco Bradesco BBI S.A.
About Merrill DataSite
Merrill DataSite is a secure virtual data room (VDR) solution that optimizes the due diligence process by providing a highly efficient and secure method for sharing key business information between multiple parties. Merrill DataSite provides unlimited access for users worldwide, as well as real-time activity reports, site-wide search at the document level, enhanced communications through the Q&A feature and superior project management service - all of which help reduce transaction time and expense. Merrill DataSite's multilingual support staff is available from anywhere in the world, 24/7, and can have your VDR up and running with thousands of pages loaded within 24 hours or less.
With its deep roots in transaction and compliance services, Merrill Corporation has a cultural, organization-wide discipline in the management and processing of confidential content. Merrill DataSite is the first VDR provider to understand customer and industry needs by earning an ISO/IEC 27001:2005 certificate of registration – the highest standard for information security – and is currently the world's only VDR certified for operations in the United States, Europe and Asia.
As the leading provider of VDR solutions, Merrill DataSite has empowered nearly 2 million unique visitors to perform electronic due diligence on thousands of transaction totaling trillions of dollars in asset value. Merrill DataSite VDR solution has become an essential tool in an efficient and legally defensible process for completing multiple types of financial transactions.
For more information, please contact Merrill DataSite: Tel: 1-866-399-3770;
Email: info@datasite.com;
Download the complimentary webinar playback here: http://www.datasite.com/webinar-playback-brazil-2012.htm
Follow us on Twitter: @merrilldatasite