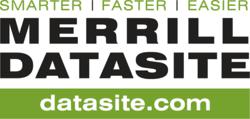 M&A 2013 – The year of living dangerously
London, UK (PRWEB UK) 19 November 2012
A complimentary live webcast brought to you by Global Finance, sponsored by Merrill DataSite
Wednesday, 28th November, 2012, 10:00am GMT / 6:00pm HKT / 5:00am EST
The webcast will remain available online after the event. A playback link to the on-demand video will be sent to all those who register.
Register to join the webinar here: http://bit.ly/ZxkU9q
For corporate deal professionals, M&A bankers, lawyers, consultants and both buy-side and sell-side analysts involved in the M&A market who are looking to stay abreast of topical developments.
THE PANEL OF EXPERTS
Includes: Charles Jacobs, Partner, London, Linklaters
OVERVIEW
With asset values low in many developed countries, the coming year may be the best time to pick up a deal. The webcast will explore whether companies are planning to take advantage of these low asset values, and if so, how they will finance the deals. We will also look at the possibility that this may herald another age of booming private equity and LBOs. The discussion will also examine whether companies are making use of their large cash reserves to make strategic purchases, issuing debt and leveraging up, or doing share swaps.
We will also cover regional differences, the factors driving financing trends and which sectors offer the greatest opportunities in 2013, including:

Financial services
Industrial products
Technology including cloud computing
Consumer products
Automotive
Telecoms
To register, please click here>> http://video.webcasts.com/events/pmny001/viewer/index.jsp?eventid=44577&adid=SocialMediaMerrillCorp
About Merrill DataSite
Merrill DataSite is a secure virtual data room (VDR) solution that optimises the due diligence process by providing a highly efficient and secure method for sharing key business information between multiple parties. Merrill DataSite provides unlimited access for users worldwide, as well as real-time activity reports, site-wide search at the document level, enhanced communications through the Q&A feature and superior project management service - all of which help reduce transaction time and expense. Merrill DataSite's multilingual support staff is available from anywhere in the world, 24/7, and can have your VDR up and running with thousands of pages loaded within 24 hours or less.
With its deep roots in transaction and compliance services, Merrill Corporation has a cultural, organisation-wide discipline in the management and processing of confidential content. Merrill DataSite is the first VDR provider to understand customer and industry needs by earning an ISO/IEC 27001:2005 certificate of registration – the highest standard for information security – and is currently the world's only VDR certified for operations in the Europe, United States and Asia.
As the leading provider of VDR solutions, Merrill DataSite has empowered nearly two million unique visitors to perform electronic due diligence on thousands of transaction totalling trillions of dollars in asset value. Merrill DataSite VDR solution has become an essential tool in an efficient and legally defensible process for completing multiple types of financial transactions.
For more information, please contact Merrill DataSite: Tel: +44 (0)845 602 6916;
Email: info(at)datasite(dot)com; Web: http://www.datasite.com
View our Knowledge Center here: http://www.datasite.com/white-papers.htm
Follow us on Twitter: @merrilldatasite