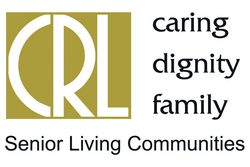 We're very pleased to bring the innovative senior care that CRL Senior Living Communities has developed over the years to Waukesha-area seniors
Neenah, Wis. (Vocus) November 5, 2009
Industry innovator CRL Senior Living Communities will host the grand opening of Merrill Hills Manor, Waukesha, its newest Alzheimer's/memory care and assisted living community, on Thursday, November 19 from 4 to 7 p.m.
The public is invited to see the healthcare innovations offered at Merrill Hills located at 3217 Fiddlers Creek Drive, just south of the Highways 18 and TT intersection. The event includes greetings from Miss Wisconsin, Kristina Smaby, music by members of the Waukesha Symphony Orchestra, and free food and refreshments.
"We're very pleased to bring the innovative senior care that CRL Senior Living Communities has developed over the years to Waukesha-area seniors," said Ari Weinberger, president of CRL Senior Living Communities. "We've assembled a top notch team of caregivers at Merrill Hills, including renowned medical directors, that will offer our high standards of nutrition, meaningful activities and therapeutic care that sets CRL apart and improves clinical outcomes of residents."
Tracy Hoffman, M.D., one of the nation's premier geriatric dementia specialists, serves as the communities' corporate director of memory care excellence. In addition, Cary Kohlenber, M.D., and Sarfaz Sidhu, M.D., will serve as the medical directors for Merrill Hills Manor.
CRL Senior Living Communities' innovative approach to senior care is built upon its Life Enrichment Pillars, which include unique programs built around the following six areas intended to help seniors thrive:

Get Up & Go – Physical
Let's Get Together – Social
Hooked on a Feeling – Emotional
Healthy & Whole – Nutritional
Brain Games – Mental
Reflections – Spiritual
In addition to private and semi-private assisted living suites, the 111-bed Merrill Hills Manor also offers memory care for seniors with Alzheimer's and other forms of dementia. "Our unique, therapeutic environment includes walking paths and interior courtyards that promote safe strolling," said Shelley Bundy-King, Merrill Hills senior lifestyle consultant. "As part of our Memory Care Excellence program, Merrill Hills Manor will contribute to the well being of seniors needing memory care by featuring carefully planned activity stations, and a spacious environment that features high ceilings and many windows."
For families facing a terminal illness, CRL Senior Living Communities is working with Seasons Hospice & Palliative Care to provide palliative care designed to soothe the symptoms of disease through expertise on pain and symptom management, as well as spiritual and emotional support. "We are the only senior community in Waukesha that offers assisting living and memory care along with this unique service of specialized care for residents and families at one location," Bundy-King said.
The grand opening event will also be a fundraiser for the Alzheimer's Association and the Waukesha Symphony Orchestra, with those in attendance being offered the opportunity to contribute to the two non-profit organizations.
About CRL Senior Living Communities
At CRL Senior Living Communities (http://www.crlcares.com), it is the company's mission to provide new standards of therapeutic excellence in senior living by providing the best in healthcare through consistently blending nutrition, spiritual, mental and physical stimulation in an environment rich with safety, comfort, activities and a nurturing atmosphere.
With offices in Neenah, Wis., and Chicago, Ill., CRL Senior Living Communities specializes in operating and managing state-of-the-art senior care residences that deliver the highest standard of care in specially designed therapeutic environments. The company meets the needs of seniors with independent living, assisted living and Alzheimer's/memory care communities. CRL currently owns and operates 14 communities in Wisconsin including Neenah, Oshkosh, Sheboygan, Sheboygan Falls, Menomonee Falls, Kenosha, Greenfield, Green Bay, DeForest; and 2 in McHenry, Ill.
# # #