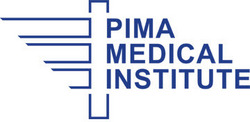 Mesa, AZ (Vocus) September 17, 2010
Nearly 3,000 students, family and friends will gather together at the Mesa Convention Center today, Friday, Sept. 17 to participate in Pima Medical Institute's Mesa campus' graduation ceremony. More than 450 students, the largest graduating class to date from the campus, will be obtaining certificates and degrees from one of the 14 career training programs, including the popular physical therapist assistant program, offered at the Mesa campus and will celebrate the completion of their education as they look forward to transitioning into the workforce.
In another first for the campus, the inaugural Physical Therapist Assistant program will be honoring its 17 graduates.
Chief Executive Officer of the Mountain Vista Medical Center in Mesa will serve as the ceremony's keynote speaker and inspire the guests and graduates. In addition, Janell Keller, a PTA graduate, will address the crowd as the student speaker, sharing her experience as an adult student who returned to school after getting married and having a child, to pursue her passion of working in the medical field.
Pima Medical Institute is one of the leading medical career training schools in the western United States and helps prepare students for positions in a variety of disciplines within the health care field, including physical therapist assistant. Pima Medical Institute has 13 campuses in seven states, including three locations in Arizona.
WHERE:
Mesa Convention Center
201 N. Center Street
Mesa, Ariz. 85201
WHEN:
Friday, September 17, 2010
7 p.m.
MEDIA OPPS:
Below is a sample of interview opportunities and visuals available:

Speak with graduates and their families about their inspirational stories of sacrifice and celebration, including student speaker Janell Keller.
Meet with campus director Kristen Torres to discover how Pima Medical Institute prepares graduates for success in the workplace, utilizing classroom instruction and hands-on training in medical offices throughout the greater Phoenix area.
Photograph students celebrating their accomplishments with friends and family.
Capture Tony Marinello, CEO of Mountain Vista Medical Center in Mesa, inspiring a new generation of health care professionals as they evolve from students to contributing members of the workforce.
RSVP:
To RSVP for the event and to set up interviews, please contact Beth Glick at
bglick(at)pmi(dot)edu or 480-610-6068.
###