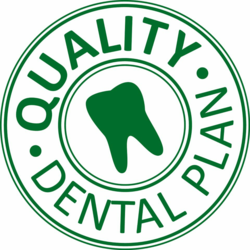 ...benefits of holistic dentistry…dental services designed to improve [your] overall physical health.
Mesa, AZ (PRWEB) April 08, 2012
NewHealthDentalAZ.com, the website of a top dentist in Mesa, AZ, Dr. Edward Fritz, has been redesigned, with many new pages of additional, informative content. The site also currently offers a $50 discount for any dental service when patients call to make an appointment.
The list of cosmetic changes to NewHealthDentalAZ.com is vast. The site has a new header that has been described as "immensely more attractive than the previous header." The appointment form, which allows new or returning patients to schedule an appointment with Dr. Fritz, has also been restructured to include simple selectable boxes and a CAPTCHA to prevent spam. The page "Meet Our Dental Team" has been updated with more information regarding the staff that helps Dr. Fritz run his office. On the site's sidebar, links have been provided to New Health Dental's social media properties, including Facebook, LinkedIn, and Twitter pages.
In addition to NewHealthDentalAZ.com's cosmetic changes, the site has added a large resource of "Holistic & Cosmetic Dental Services." These pages include: "Sapphire Teeth Whitening," "Root Canals," "Laser Gum Disease Treatment (LANAP" and others. Pages like "Sleep Apnea Treatment" detail medical information on procedures that Dr. Fritz actually performs, so patients can learn more about these services before undergoing them, if necessary. Dr. Fritz also continues to update this blog with content semi-monthly. His last post details the office's 30th anniversary of being in business, and Dr. Fritz comments on some of the changes in his own life since the office opened.
To attract new customers, Dr. Edward Fritz and NewHealthDentalAZ.com have begun advertising a "New Patient Offer." The "New Patient Offer" provides a $50 discount to any service of the patient's choice. The discount is available when new patients call to make their first appointment, and the site explains that this discount may not be combined with any other offer. Dr. Fritz commented, "Between the wonderful site redesign and the new patient discount we are offering, we've already had a lot of luck getting new patients to call for holistic dentistry services like amalgam filling removal and replacement. We've also had an easier time explaining the benefits of holistic dentistry – how I focus on patients' entire body and perform dental services designed to improve their overall physical health. Everything has just been great!"
About NewHealthDentalAZ.com:
Dr. Edward Fritz, the owner of NewHealthDentalAZ.com, has over 30 years of experience practicing holistic dentist in Mesa, AZ. He has graduated from such prestigious schools as Hawken School, the College of Wooster, and Case-Western Reserve University School of Dentistry. Dr. Fritz has lived in Arizona since the 1970s, and has always loved the state and his many patients.