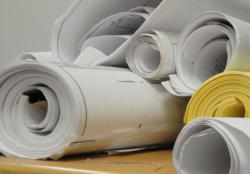 Mesa County expects to save approximately $200 - $1000 per application by utilizing electronic plan submission through Active Review
Salt Lake City, UT (PRWEB) August 15, 2012
Mesa County, Colo. has implemented SIRE Technologies' Active Review software in order to automate and streamline the development application and plan review process for applicants and county staff alike. The county chose to implement this new paperless system as part of its "Open for Business" initiative; an in-depth effort to make the community as a whole more business-friendly.
Active Review is an automated, web-based plan submittal, review, tracking, and storage module, built directly upon SIRE's comprehensive document management software. It offers several collaboration and review tools, email notification capabilities, tracking abilities, and deadline management tools specifically designed to improve government efficiency and effectiveness in the plan check process.
Mesa County currently utilizes a six-step review process within this system that includes: pre-application, access permit, application, review agency comment period, applicant response, and the decision, which is emailed to the user. The applicant is walked through each step with detailed instructions on how to complete and submit each task within the system.
With the new Active Review system, applicants can now not only save time by submitting their requests and tracking the review process online and in real-time from their own home or place of business, but this web-based system is also making it possible to save money associated with paper and printing costs as well. Mesa County expects to save approximately $200 - $1000 per application by utilizing electronic plan submission through Active Review.
Another benefit the county anticipates is an overall improvement in communication and response times between applicants and county staff. For example, some types of applications require a pre-application meeting. In those cases, applicants can also utilize SIRE's Active Review portal, located directly on the county's existing website, to request meetings with the Planning Commission. Overall, this online system will decrease the number of phone calls, meetings, and emails between both parties, and will significantly reduce the time spent in waiting for reviews, responses, and approvals.
"We are very excited about Mesa County's new Active Review system," said Kris Painter, SIRE Technologies CEO. "We've enjoyed working with the county throughout the years, and are very much looking forward to seeing them succeed through the use of this new application."
To learn more about SIRE Active Review, click here or join a free Webinar presentation on August 22.
About SIRE Technologies, Inc.
SIRE Technologies, Inc. is a leading provider of award-winning document management and agenda automation solutions specifically tailored to the needs of state and local government agencies. SIRE's comprehensive suite of solutions allows you to accelerate document recording, simplify business processes, and entirely automate your records and agenda management cycle. SIRE's time-tested results help create excellence in local governance by increasing productivity, decreasing workloads, and reducing overhead while improving access to information and service levels for the public.