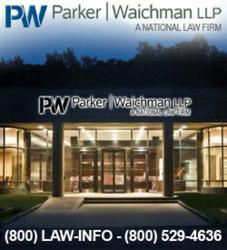 New York, NY (PRWEB) July 23, 2012
Parker Waichman LLP, a national law firm dedicated to protecting the rights of victims injured by defective medical devices, has filed a lawsuit against Boston Scientific Corporation alleging that the Advantage Transvaginal Mid-Urethral Sling System caused complications in a Tennessee woman. The suit was filed on July 12th in the U.S. District Court for the Southern District of West Virginia, Charleston Division (Case No. 2:12-cv-03126). The case has been filed in the multidistrict litigation as part of the In Re: Boston Scientific Corporation, Pelvic Repair Systems Products Liability Litigation (MDL No. 2326).
According to the Complaint, the Plaintiff, a woman from Hawkins County, Tennessee, was implanted with the Boston Scientific Advantage Transvaginal Mid-Urethral Sling System in July 2006. She received the mesh to treat her pelvic organ prolapse and stress urinary incontinence, the two conditions for which the device is approved. The lawsuit alleges that the transvaginal mesh caused the Plaintiff to suffer a number of adverse effects, including significant mental and physical pain and suffering, permanent injury, permanent and substantial physical deformity and loss of bodily organ system.
The lawsuit alleges that the mesh is defective and exposes patients to an unreasonable risk of vaginal erosion, infection, extrusion, perforation, chronic pain and/or abscess. Because the mesh is not inert, the suit claims, it reacts with the tissues in the body and can adversely affect the patient's health. The transvaginal mesh implant is also allegedly ill-designed in its shape, weight and other properties that make it inappropriate for use in the female pelvis. The Complaint states that the Defendants knew or should have known that transvaginal mesh implants carry these risks; instead of warning users, however, they continued to market the device.
Last July, the U.S. Food and Drug Administration (FDA) issued a Public Health Notification warning that the risks associated with transvaginal mesh are "not rare". The agency pointed out that while these devices may pose additional risks, there is little evidence to support their benefits compared to non-mesh methods. The notice was based on 2,874 reports of complications received between 2008 and 2010.
In January, the FDA asked a number of manufacturers, including Boston Scientific, to conduct post-market studies assessing the impact of transvaginal mesh implants on organ damage and other health issues.
Parker Waichman LLP continues to offer free lawsuit consultations to victims of transvaginal mesh injuries. If you or a loved one experienced complications following POP and SUI surgery with transvaginal mesh, please visit the firm's transvaginal mesh injury page. Free case evaluations are also available by calling 1 800 LAW INFO (1-800-529-4636).
Contact: Parker Waichman LLP
Gary Falkowitz, Managing Attorney
(800) LAW-INFO
(800) 529-4636
http://www.yourlawyer.com