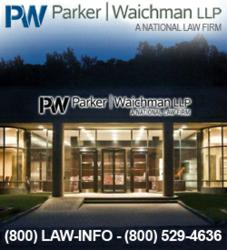 New York, New York (PRWEB) August 05, 2012
Parker Waichman LLP, a national law firm dedicated to protecting the rights of victims injured by defective medical devices, has filed a lawsuit on behalf of a woman who suffered painful injuries, allegedly due to the Prolene Mesh, Gynecare Prolift Posterior Pelvic Floor Repair System and the Gynecare TVT Obturator System. The suit was filed on July 12th in the U.S. District Court for the Southern District of West Virginia, Charleston Division (Case No. 2:12-cv-03119) where it is one of many cases pending in the multidistrict litigation as part of the In Re: Ethicon, Inc. Pelvic Repair System Products Liability Litigation (MDL No. 2327). Ethicon, Inc., Ethicon Women's Health and Urology, Gynecare and Johnson & Johnson have been named as Defendants.
According the Complaint, the Plaintiff, a woman from Clay County, Kentucky, was implanted with the Prolene Mesh in November 2003. In January 2006, she also received the Gynecare Prolift Posterior Pelvic Floor Repair System and the Gynecare TVT Obturator System. The devices were intended to treat her stress urinary incontinence and pelvic organ prolapse. The lawsuit alleges significant mental and physical pain and suffering, permanent injury, permanent and substantial physical deformity, and the loss of her bodily organ system.
Transvaginal mesh implants were approved to treat pelvic organ prolapse (POP) and stress urinary incontinence (SUI), two conditions that become increasingly common after child birth. POP is when the muscles of pelvis become weak, causing organs to prolapse into the vagina. SUI is when urine is involuntarily released by physical activities such as coughing or sneezing. Transvaginal mesh is approved to treat these conditions by strengthening the vaginal wall.
Due to reports of painful and disfiguring side effects, the safety of transvaginal mesh has been questioned in recent years. Since 2005, the U.S. Food and Drug Administration (FDA) has received over 3,800 adverse event reports associated with the device. The most common complaints included mesh erosion, pain, infection, bleeding, pain during sexual intercourse (dyspareunia), organ perforation and urinary problems. Mesh erosion, also known as exposure or extrusion, is when the mesh relocates from its original position and works its way through other tissues. Last summer, the FDA warned that these complications are not uncommon, as once thought. In fact, the agency stated that the mesh may pose additional risks with no clear benefit over non-mesh methods.
The suit alleges that the Defendants failed to adequately warn about the risks of transvaginal mesh. According to the lawsuit, the Defendants were aware that the mesh could cause vaginal erosion, infection, perforation, chronic pain and/or abscess, but continued to market and sell the device, which was implanted in thousands of women around the country.
Parker Waichman LLP continues to offer free lawsuit consultations to victims of transvaginal mesh injuries. If you or a loved one experienced complications following POP and SUI surgery with transvaginal mesh, please visit the firm's transvaginal mesh injury page at yourlawyer.com. Free case evaluations are also available by calling 1 800 LAW INFO (1-800-529-4636).
Contact: Parker Waichman LLP
Gary Falkowitz, Managing Attorney
(800) LAW-INFO
(800) 529-4636
http://www.yourlawyer.com