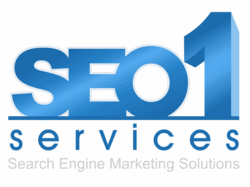 Mesothelioma Daily is a website dedicated to the lung cancer as a result of asbestos exposure.
Dallas, Texas (Vocus/PRWEB) February 17, 2011
Mesothelioma Daily, the newest online site offering news and reports regarding the disease mesothelioma, will soon be providing a mesothelioma lawyers directories. The creators of the Mesothelioma Daily understand how hard it is for people with mesothelioma to find a qualified attorney to answer to their needs and help them in their plight. With this need in mind, a section of Mesothelioma Daily website will be converted to a directory of reputable mesothelioma lawyers all over the country.
Mesothelioma Daily is a website dedicated to the lung cancer as a result of asbestos exposure. The site presents a number of articles regarding basic mesothelioma information like the signs and symptoms of the disease, what exactly it is and what causes it. The reader will also be able to find treatment options for the disease, as well as articles on the costs of these management options.
Mesothelioma and asbestos has gained a lot of attention especially following the cleanup efforts at the New York city World Trade Center.
Mesothelioma is a type of tumor affecting pleura within the lining of the lungs. It is the most common type of pleural tumor, affecting around 3000 people every year in the United States. The disease is typically found in males who are older than 40 years old. The major risk factor for the development of this disease is exposure to asbestos.
A high incidence of this disease is found in people who are working in asbestos industries, such as manufacturers and workers in the shipbuilding industry. Families of these individuals may also become affected, as they are also indirectly exposed to the material. The treatment for this disease remains to be controversial, and may include surgery, radiation and chemotherapy, among others.
The soon to be asbestos lawyers' resource is in talks with a Dallas SEO services agency, a leading internet marketing company that specializes is organic search engine optimization and search engine friendly web design. The agency will be in charge of marketing the website in an effort to increase its visibility and ad revenue.
The Mesothelioma Daily website will also focus it attention to discussing mesothelioma lawsuits, mesothelioma cases and asbestos news around the country and their progress.
About Mesothelioma Daily:
Mesothelioma Daily is part of Medical Business Cafe family of sites dedicated to the Medical industry. The site provides the latest news and trends in the field of research, development and marketing of product and services. Among other activities the marketing site runs a family of sites tackling: Skin care, mental health, prescription drugs, vitamins, weight loss, men's health, women's health, and healthy recipes
http://mesotheliomadaily.com
# # #