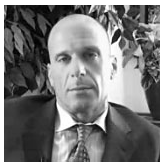 The Asbestos Legal Center is proud to continue its commitment to fighting for justice on behalf of Mesothelioma patients and their families, and all others affected by asbestos-related diseases
San Francisco, CA (PRWEB) September 10, 2011
San Francisco's Asbestos Legal Center's founding partner Michael Mandelbrot recently announced that the firm has passed the hundred million dollar mark in compensation obtained on behalf of Mesothelioma victims. This is just another example of how the Mesothelioma lawyers and asbestos lawyers of the law firm are focusing on protecting those people who are affected by this rare form of cancer and showing Mesothelioma symptoms.
The Asbestos Legal Center, with offices in San Francisco and Novato, has enjoyed a national profile, working with firms from all over the country, representing veterans of the U.S. Armed Forces, construction workers, mechanics, and all those diagnosed with an asbestos-related disease. They conduct asbestos litigation and asbestos lawsuits in order to fulfill their mission of limiting the use of asbestos because of its devastating side effects.
"The Asbestos Legal Center is proud to continue its commitment to fighting for justice on behalf of Mesothelioma patients and their families, and all others affected by asbestos-related diseases," commented by Mr. Mandelbrot.
Asbestos is a mineral that consists of fine microscopic fibers that are very strong and can resist heat. Because of this it was an excellent material for many uses, but when these materials are damaged or ripped and inhaled, they can affect the lungs and could cause various diseases. Asbestos-related diseases such as Mesothelioma, Lung Cancer and Asbestosis are the harmful diseases that are being litigated by the firm. Outside of its legal mission, the Asbestos Legal Center has pledged hundreds of thousands of dollars over the past three months to medical research in search for a cure for Mesothelioma. The firm also believes in generously supporting both national and local veterans' organizations.
"It honors the memory of so many clients this firm has had, whom we have lost to this deadly disease. We will continue to press on in their memory, and hopefully someday soon, celebrate new treatments, and eventually a cure," Mr. Mandelbrot added.
The Asbestos Legal Center can be reached at 1-800-970-3878, or online at http://www.asbestoslegalcenter.org.
About Asbestos Legal Center
The lawyers at the Asbestos Legal Center has been representing individual and families affected by asbestos for nearly 20 years. As a Mesothelioma law firm, they strongly protect every human's right to be in safe and healthy environments when working and strive to provide the resources and knowledge necessary to protect their clients and their loved ones through asbestos litigation.
###