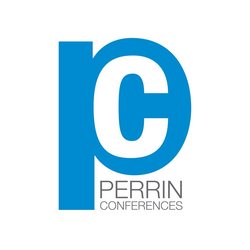 Berwyn, PA (PRWEB) March 27, 2010
On May 3-4, 2010, Perrin Conferences presents "A Conference on Asbestos and Mesothelioma" at the Encore at Wynn Las Vegas. Bringing together a rare gathering of nineteen of the foremost National and International researchers and scientists to discuss Asbestos and Mesothelioma, including renowned Samuel Hammar, MD, Director of Diagnostic Specialty Laboratories, Bremerton, WA, and Victor L. Roggli, MD, Professor of Pathology, Duke University Medical Center, Durham, NC as co-chairs, this conference enables panelists to discuss the latest research and findings regarding clinical trials.
Adding the Asbestos litigation and Mass Tort perspectives, and co-chairing with Hammar and Roggli, the plaintiff and defense attorney views are represented by two of the leading attorneys in their fields, Shepard A. Hoffman, Esq., The Hoffman Law Firm, Dallas, TX and defense attorney Robert A. Rich, Esq., Gordon & Rees, San Francisco, CA.
This conference enables attendees to engage the faculty and researchers in in-depth discussions.
Researchers and faculty include:
Jerrold L. Abraham, MD, Professor of Pathology, SUNY Upstate Medical University, Syracuse, NY,
D. Wayne Berman, Ph.D., researcher in asbestos exposure and risk and President of Aeolus, Inc., San Francisco, CA,
David Bernstein, Ph.D., Consultant in Toxicology, Geneva, Switzerland, Arnold R. Brody, Ph.D., Department of Molecular Biomedical Sciences, North Carolina State University, Raleigh, NC,
Andrew Churg, MD, Professor of Pathology, University of British Columbia, Vancouver, BC,
David Egilman, MD, MPH, Clinical Associate Professor, Department of Community Health, Brown University, Providence, RI,
Murray Finkelstein, Ph.D., MD, Associate Professor, Program in Occupational Health and Environmental Medicine, McMaster University and Department of Family Medicine, University of Toronto, Hamilton, Ontario and Toronto, Canada,
Allen Gibbs, MD, Histopathology Consultant for the National Health Service, University Hospital Llandough, Penarth, South Wales, UK,
Graham W. Gibbs, MSc Ph.D., MRSC, ROH, President, Safety Health Environment International Consultants Corp. & Adjunct Professor, Department of Medicine, University of Alberta, Alberta, Canada,
Douglas W. Henderson, MB, BS, FRCPA. FRCPath, FHKCPath, Professor of Anatomical Pathology, Flinders University, Adelaide, South Australia,
Gunnar Hillerdal, MD, Ph.D., Assistant Professor, Department of Lung Medicine, Karolinska Institute and University Hospital, Stockholm, Sweden,
Howard M. Kipen, MD, MPH, Professor and Interim Chair, Department of Environmental & Occupational Medicine Chief, Clinical Research & Occupational Medicine Division, UMDNJ-Robert Wood Johnson Medical School, Piscataway, New Jersey,
William E. Longo, Ph.D., President, Materials Analytical Services, Inc., Atlanta, GA,
Eugene J. Mark, MD, Professor of Pathology, Massachusetts General Hospital, Harvard Medical School, Boston, MA, Corbett McDonald, MD, FRCP, Emeritus Professor (Epidemiology), McGill University; Emeritus Professor (Occupational Medicine), University of London, Montreal, Canada,
Julian Peto, DSc FMedSci, Cancer Research UK Chair of Epidemiology, London School of Hygiene & Tropical Medicine, London, England, and
Frederick David Pooley, Ph.D., CEng, Research Professor Pathology Department Medical Microscopy Science Laboratory, Cardiff University, Cardiff, Wales, UK.
For more information and to register, visit http://www.PerrinConferences.com.
# # #