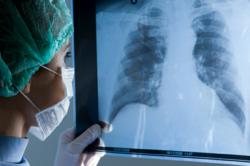 Over 10,000 people worldwide are diagnosed with mesothelioma or other asbestos-related conditions each year, 3,000 in the US alone.
Houston, Texas (PRWEB) June 07, 2011
Mesotheliomamedical.com newly designed site provides up-to-date information to mesothelioma patients and families regarding diagnosis, treatment options, mesothelioma treatment centers and psychological support. The site is an online directory with answers to mesothelioma patients' many questions. There are also free resources, such as informational DVDs, for mesothelioma patients and families available through the site.
Mesothelioma is an aggressive, deadly cancer afflicting the lining of the lungs, abdomen, or heart cavity. The most common type of mesothelioma diagnosed is pleural, which originates in the lining of the lungs. The disease is diagnosed using several methods and tests.
Pleural mesothelioma is not caused by smoking. It is most commonly caused by exposure to asbestos, a particle used in certain industries such as the automotive industry, railroad, power plant, mining industry, and in the Navy. In fact, it has been reported that approximately 30 percent of mesothelioma cases occur in people exposed to asbestos during their military service.
Asbestos was used as an insulator for certain products and parts people were often exposed to on a daily basis because of the product's unique ability to resist heat. It has been discovered that mesothelioma symptoms often begin 30-50 years after exposure to asbestos.
Common symptoms of pleural mesothelioma are chest congestion, coughing, fever and weight loss. Each type of mesothelioma presents different symptoms. At times, patients confuse pleural mesothelioma symptoms with those of pneumonia. This cancer has affected people as young as 18 years old, but is more common in people over age 60.
Family members have also had a mesothelioma diagnosis after secondary exposure to asbestos from a loved one who worked in an industry with high asbestos use. Family members are often exposed through contact with the clothing of a loved one, which they inhale.
Mesotheliomamedical.com offers informational DVDs; mesothelioma support gear; connection with Col. Ted Frandsen, a veteran who offers support to mesothelioma patients exposed to asbestos during their time in service; nutrition advice; and other free resources for patients and families.
The site offers advice to patients and families who are in search of resources and support. Families seeking information about financial resources to help pay for medical bills arising from a mesothelioma diagnosis can refer to http://www.mesotheliomamedical.com. There is information about asbestos lawyers and financial compensation for mesothelioma patients and families to help ensure a stable financial future.
About MesotheliomaMedical.com
Mesotheliomamedical.com is a site created by attorneys with years of experience helping mesothelioma patients and families and not only provides legal information, but medical mesothelioma options as well. For mesothelioma patients and families interested in contacting an attorney, visit mesotheliomamedical.com. The site can answer medical questions, including those regarding alternative mesothelioma treatment options, clinical trials, and those on how it is diagnosed.
Learn more about how this site can help you and your family at: http://www.mesotheliomamedical.com/
Written By
Jennifer Zambito
# # #