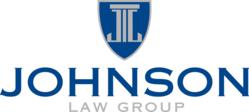 Mesothelioma cancer also attacks caregivers and family members, who often find the journey emotionally agonizing...
Houston, Texas (PRWEB) November 24, 2011
In the latest installment of its widely disseminated mesothelioma cancer awareness campaign, mesothelioma law firm Johnson Law Group focuses on a group of people who, in many ways, suffer just as excruciatingly as those afflicted with mesothelioma cancer: caregivers and family members.
"Mesothelioma cancer doesn't just target victims and force them to fight an uphill battle against their declining health and, tragically, sometimes cruel and incompetent doctors and insurance companies, too," commented Nick Johnson, experienced mesothelioma attorney and Principal of Johnson Law Group. "Mesothelioma cancer also attacks caregivers and family members, who often find the journey emotionally agonizing, psychologically shattering and physically exhausting. That's why it's so important that this special and often unsung group of people get the timely support, advice and access to resources they need."
Johnson Law Group offers the following advice for caregivers and family members of mesothelioma cancer victims:

Know when and who to call if questions or concerns arise. Create a directory of sources and references, and update it regularly.
Feel empowered to ask questions if you don't understand medical terms or technical language. Refuse to feel intimidated by doctors, and persist until you get the clear "jargon-free" answers you need. You should also write down your questions in advance, to ensure that you don't forget anything when speaking with doctors.
Carefully write down all medical, treatment and procedural instructions. What may seem easy to remember in the doctor's office may be just as easy to forget later on at home – especially if there are a myriad of instructions to remember.
While different caregivers and family members will, hopefully, play a role in the overall care and support of a mesothelioma cancer victim, it's important to designate a single person as the main point of contact for health care providers. This will help avoid misunderstandings, and keep communication efficient and reliable.
Be realistic about how much you can help – and how much you can't. If you need help juggling work, family time, and personal time alongside your caregiving duties, be honest with yourself and those around you. You may find that respite care can make a huge positive difference.
Take advantage of the many caregiver support resources that are available to you – many of them at no cost. You'll likely find quality resources and support group information through your library, community center, hospital, organizations like the National Alliance for Caregiving, magazines like Today's Caregiver, and more.
Be vigilant for the signs of burnout, and seek counseling from a qualified professional if you experience symptoms like (but not limited to) excessive bursts of anger, social withdrawal, anxiety, sleep problems, eating problems (including change in appetite or weight loss/gain), memory problems, depression and more. Ultimately, you harm yourself and the person you're caring for if you "burn out.
"At Johnson Law Group, we feel that we have a clear moral obligation to try and support caregivers and family members, so that their burden becomes more bearable," added Nick Johnson. "It's essential for them to realize that they aren't alone. Hundreds of thousands of people across the country find themselves thrust into the role of caregiver. It's neither an easy role nor an enviable one, but quality support, help and relief are all available."
Caregivers and family members of mesothelioma cancer victims may be entitled to financial compensation to cover their financial obligations and burdens. For more information, call Johnson Law Group's specialized Mesothelioma Attorneys at 1-888-311-5522.
# # #