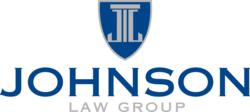 Houston, Texas (PRWEB) September 21, 2011
In the fourth phase of its nationwide mesothelioma cancer awareness campaign, leading mesothelioma law firm Johnson Law Group offers advice for individuals who were, or currently are, exposed to asbestos on how to wisely plan for and organize their next doctor's visit.
"As I've publicly spoken about many times, mesothelioma cancer is a rare form of cancer and that's why it's critical for individuals who may be afflicted with the disease to know how to conduct their doctor's visit," commented Nick Johnson, Principal of Johnson Law Group and experienced mesothelioma attorney. "People can't afford to assume that they'll ask the right questions, that their doctor will answer all questions thoroughly, or that their doctor even has the required mesothelioma cancer knowledge the first place."
Specifically, The Johnson Law Group advises individuals to pay close attention to the following:

Patients should seek out a doctor who has experience in diagnosing mesothelioma cancer. As mentioned, this is a relatively rare kind of cancer and not all doctors have the same level of experience and knowledge.
Patients should know their full medical history and have it ready to present to their doctor. This includes: a list of allergies (especially to any medications), a list of current medications and dosages, a list of their loved ones' doctors and medical consultants, and up-to-date insurance information.
Patients should make a list of questions to ask their doctor. The best questions to ask are short, specific and prioritized in order of importance. Examples include: What are the treatment options? What are the pros and cons of these options? What are the side effects? What are the risks? Is there anything more that I can read about this?
Patients may also wish to create a small journal that captures insights and observations they have about their health. Patients should make a copy of their journal and leave one with their doctor.
Patients should write down the answers and instructions they receive from their doctor for future reference. Writing information down also helps ensure that patients understand everything -- something that's often easier said than done, given the amount of unfamiliar medical, scientific and health terminology involved.
Patients should consider using the "buddy system" by taking along a trusted family member or friend to their doctor's appointment. An extra pair or eyes and ears can always help. Plus, having a relative or friend along can be a source of moral support during a nervous time.
"Individuals who may be suffering from mesothelioma cancer need to be proactive and prepared when they visit their doctor," noted Nick Johnson. "Helping them achieve both of these key objectives is the driving force behind this phase of our nationwide awareness campaign."
In addition to contacting their doctor for a comprehensive check-up at the earliest opportunity, individuals who suspect that they were, or currently are, exposed to asbestos should contact Johnson Law Group's specialized mesothelioma attorneys at 1-888-311-5522.
For additional information of media inquiries, contact Brande Nester at 713-626-9336 or at bnester(at)johnsonlawgroup.com.
About Johnson Law Group
Johnson Law Group has expert personal injury attorneys that cannot be matched in knowledge and understanding of what it takes to fight for clients to win. Johnson Law Group offers legal and medical professional investigative skills, expert witnesses, cutting-edge technology and state-of-the-art techniques for maximum recovery. Learn more at http://www.johnsonlawgroup.com or by calling 1-888-311-5522.
###