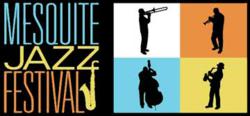 Ladies, be sure to get your parasols out and bring them with you. There will be a Bourbon Street Parade much like you find in New Orleans.
Mesquite, Nevada (PRWEB) May 02, 2011
Another first will converge on Mesquite when the inaugural Mesquite Jazz Festival is presented on the grounds of the CasaBlanca Resort July 15-17.
Scheduled to perform at the event will be four groups including Reynolds Brothers Rhythm Rascals of Santa Ana, Calif., Titanic, a Los Angeles-based group; Uptown Lowdown Jazz Band of Seattle, Wash; and Sally's Jazznuts.
Activities will kick off Friday, July 15 at 7 p.m. in the CasaBlanca Showroom.
Twenty Years of Jazz by Rose Marie Barr begins the schedule Saturday, July 16 at 10 a.m.
Whether playing a hot ragtime number or a sultry love ballad, Rose Marie Barr is at home on the piano. Her performance itinerary includes all pop standards of the 1920's thru the 1950's.
Barr, who is from Washington state and married to the band's leader, Bert Barr, does wedding ceremonies and receptions, fashion shows, background music of all kinds, senior living residences and plays piano with the Uptown Bands which includes Ragtime, Dixieland and Swing music. She is a versatile pianist and taught music for many years.
Barr will return later Saturday to do an additional 20 years with a performance covering the next two decades. Jammers, who like to play alongside the bands, will be invited to bring their axe to perform with the various groups.
The grand finale is scheduled for Sunday, July 17 with the Gospel Hour led by Marilyn Keller.
Each band will follow Keller in what is expected to last until about noon.
"This all came together because I'm a member of Group Leaders of America," explained producer Sally McKay, who lives in Oceanside, Calif. "We were in Palm Springs at one of the trade shows and I ran into Petra Jones of the CasaBlanca Resort. Petra explained that the CasaBlanca had been looking for a jazz festival anyway, so we got to talking.
"From there, we came up with a date for the Mesquite Jazz Festival. We're going to offer flavorings of Dixieland, Big Band and Swing in what promises to be three days of fun. There will be dancing, venues for listening and there also will be someone there from the Glass Slipper which has dance shoes and apparel.
"Ladies, be sure to get your parasols out and bring them with you. There will be a Bourbon Street Parade much like you find in New Orleans although it will be inside."
McKay added that followers of the event are expected to journey from Oregon, California, Arizona, Washington and across the border in Canada.
Further information can be found by visiting mesquitejazz.com or jazznuts.com; or by calling McKay 760-754-7081.
One, two and three-day festival passes are available starting at $25 and may be purchased at http://www.mesquitejazz.com.
###