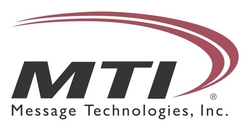 "CredAbility is extremely pleased with how MTI has helped us meet the increasing demand for our services" -Vicki Williams, Vice President of the Contact Center
Atlanta, GA (PRWEB) June 16, 2010
Message Technologies, an industry-leading provider of speech IVR hosting, services, and solutions, announces an expansion of its existing partnership with CredAbility, one of the nation's largest nonprofit credit counseling and education organizations. CredAbility originally started working with MTI for hosted IVR services in January 2008.
The initial IVR applications deployed for CredAbility provided automated, self-service functionality to assist CredAbility with providing disclosure requirements for their debtor education and bankruptcy programs.
This latest series of applications expands the reach and the use of IVR by CredAbility. These applications include:

Outbound IVR campaigns to make potential clients in financial distress aware of the CredAbility services
A telephone-based payment acceptance solution that facilitates payments and disbursements for CredAbility debt management services
Reminder calls for counselor appointments, training programs, and debt management program payments
Follow-up calls on required paperwork submissions for various programs
Client satisfaction surveys
"With the recent economic downturn, CredAbility has seen a dramatic increase in the need for their services nationally." says Darrell Knight, President of Message Technologies. "The use of automated phone self-service has proven to be a very efficient way to manage that growth within their contact center and drove CredAbility to look for additional opportunities to implement IVR solutions throughout the organization."
"CredAbility is extremely pleased with how MTI has helped us meet the increasing demand for our services," states Vicki Williams, Vice President of the Contact Center. "Consumers call our agency 24/7 for assistance with their financial problems. MTI has provided a reliable, state-of-the-art hosted IVR capability to help us contact people in financial distress to remind them about appointments, make them aware of our services and other important functions. As a result, our client representatives and counselors can better use their time to find solutions for people who need our help."
ABOUT CREDABILITY
CredAbility is one of the leading nonprofit credit counseling and education agencies in the United States, serving clients in all 50 states, plus Guam, Puerto Rico and the US Virgin Islands, in both English and Spanish. In addition to providing counseling and education via telephone and internet, CredAbility operates 28 offices across the southeast, including 25 offices where people can receive in-person counseling.
CredAbility is a family of Consumer Credit Counseling Service agencies that includes CCCS of Greater Atlanta; CCCS of Central Florida and the Florida Gulf Coast; CCCS of Palm Beach County and the Treasure Coast of Florida; CCCS of East Tennessee; and CCCS of Jackson (Mississippi).
CredAbility is accredited by the Council on Accreditation and is a member of the Better Business Bureau and the National Foundation for Credit Counseling (NFCC). Governed by a community-based board of directors, CredAbility is funded by creditors, clients, contributors and grants from foundations, businesses and government agencies. CredAbility provides 24/7 service by phone at 800.251.2227 or online at http://www.CredAbility.org.
ABOUT MESSAGE TECHNOLOGIES, INC.
Message Technologies, Inc. (MTI) is an Atlanta-based industry leader providing best of class, standards based, interactive voice response (IVR) technologies and full-service hosting. Its mission is to provide innovative and affordable inbound and outbound voice solutions that deliver maximum customer satisfaction. With over 1,500 customers throughout North America and abroad, MTI utilizes senior telephony and speech professional services for the design, development, deployment and ongoing testing of speech-enabled applications. Please visit the company online at http://www.messagetech.com or call 1-800-868-3684.
# # #