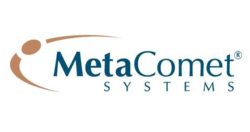 South Hadley, MA (PRWEB) April 08, 2013
MetaComet Systems, one of the most trusted names in royalty management, is pleased to announce the extension of its royalty accounting controls to online users of its Royalty Tracker solution.
Royalty Tracker is a comprehensive royalty management solution for licensors in intellectual and physical property. Previously, only MetaComet's Enterprise customers could take advantage of the product's robust suite of accounting tools. The full spectrum of features was made available online in an effort to bring the same power and transparency to a broader range of companies, according to David Marlin, president of MetaComet Systems.
"We built Royalty Tracker with the robust accounting tools needed by the world's largest publishers and public companies," says Marlin. "These are powerful tools, and to be able to offer them to our midsize customers brings a lot of value to their growth and risk mitigation."
Royalty Tracker's advanced accounting controls offer users a variety of useful and timesaving capabilities that improve profitability and decrease risk. Some of these features include:

Monthly reporting of accruals and net payables.
Support for the segregation of duties.
The ability to require approvals on all financial-related transactions, such as contract terms.
Cross collateralization of royalties to help manage risks.
Seamless integration and compatibility with almost any accounting system, as well as accounts payable.
Audit trail.
Controls for handling payment errors.
Controls over issuing credits.
Sarbanes-Oxley features for public companies.
Password-protected, read-only month-end reports that provide an additional level of protection and privacy.
Implementing the Royalty Tracker accounting controls is simple; and MetaComet guides you through the process. The controls, as well as the entire Royalty Tracker system, are highly customizable. MetaComet can also tailor the royalty accounting software to meet a company's specific requirements.
About MetaComet Systems:
MetaComet Systems helps publishers manage their rights and royalties operations, cutting costs while increasing revenue, accuracy and business intelligence. The company's Royalty Tracker platform has become an industry standard in helping licensors of a wide range of intellectual or physical properties stay abreast of their royalty payment needs. Royalty Tracker provides solutions for tracking royalties and rights, royalties processing and outsourced royalty management. Founded in 2000 with a focus on book publishing, MetaComet now provides solutions to content providers in books, music and digital content. For more information or press inquiries, visit http://www.metacomet.com or contact John Dailey at 413 536-5989 x115.